Environment

Retain (all versions)


Situation
What is the procedure for forwarding messages from Retain?
Resolution
Follow these steps to forward messages from Retain. Note: The screenshots have not been updated yet to reflect the new Retain 4 interface, but the steps are the same.
1) Log into Retain as the Administrator. On the left hand side, click Server Configuration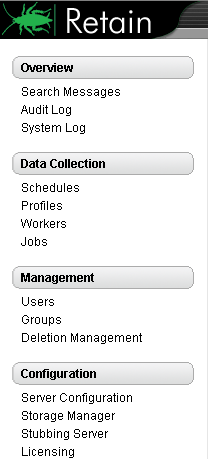 2) Click Notification



Verify that the SMTP Mail Server is the correct mail server that you want to send messages to. If the SMTP Mail Server is incorrect, Correct it, save the changes, and restart Tomcat.
3) Click Search Messages and open the mailbox to forward messages from. Once the mailbox is opened, find the messages that need to be forwarded and check the box(es) next to the message(s).

4) Click Forward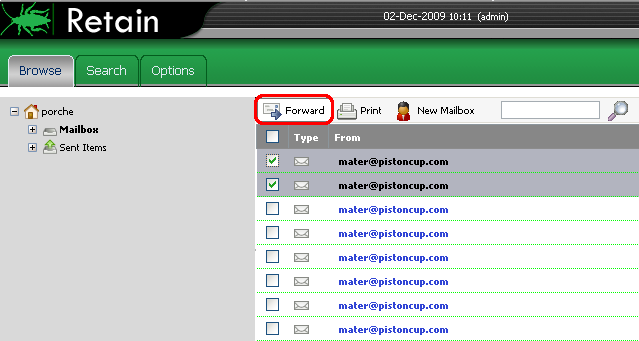 5) Specify the recipient of the forwarded messages, modify the Subject, or add additional comments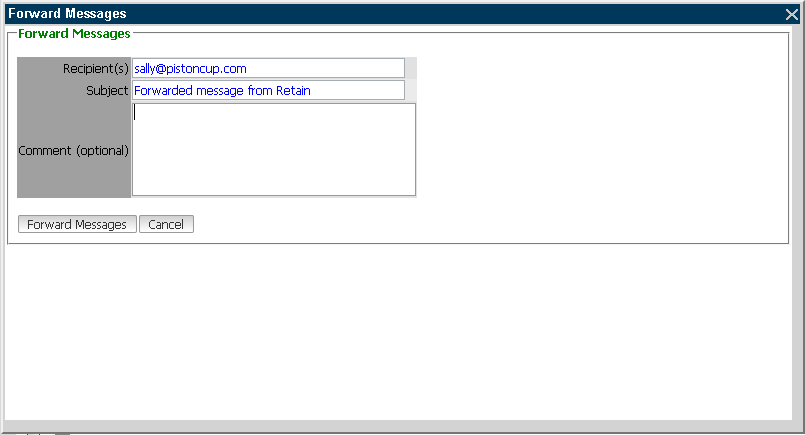 6) Once everything is correct, Click Forward Messages. The checked messages will soon be delivered to the specified address.
Additional Information
This article was originally published in the GWAVA knowledgebase as article ID 1586.