Environment

Retain 4
Situation
In Retain 4, there is a new feature in the job profile that allows you to have messages deleted from Exchange after they are successfully archived in Retain. Does this also apply to O365?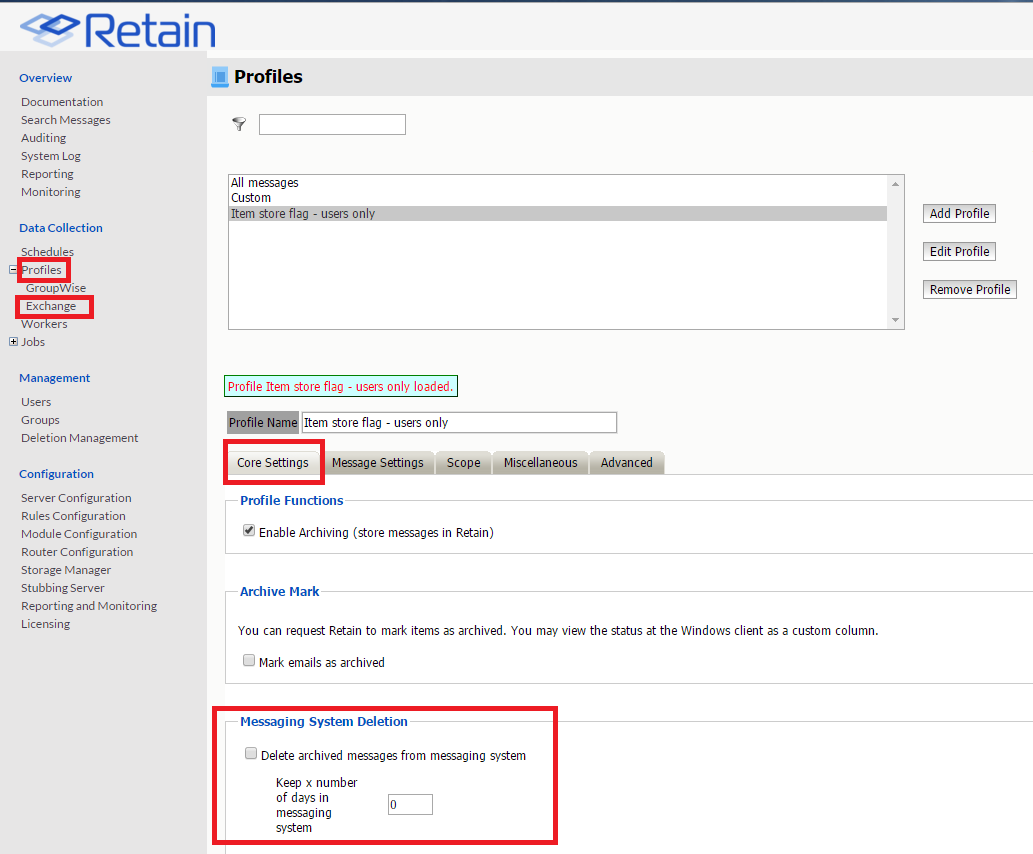 Resolution

Yes, it works with O365 as well. In addition to Exchange and O365, this setting also applies to GroupWise and our Social Media module. It does not apply to Gmail (a.k.a., Google Apps) or other modules.
Additional Information
This article was originally published in the GWAVA knowledgebase as article ID 2712.