Environment

Retain 3.x
Exchange Module


Situation
Right at the start of the Exchange job I get the error RetainWorkerException: FATAL ERROR! Exception on mailbox: [mailbox] Please contact the Administrator.
Resolution
This happens after migrating from GroupWise to Exchange.
It is resolved by going to Worker/Module Specific/GroupWise SOAP Access and removing the POA Host Name.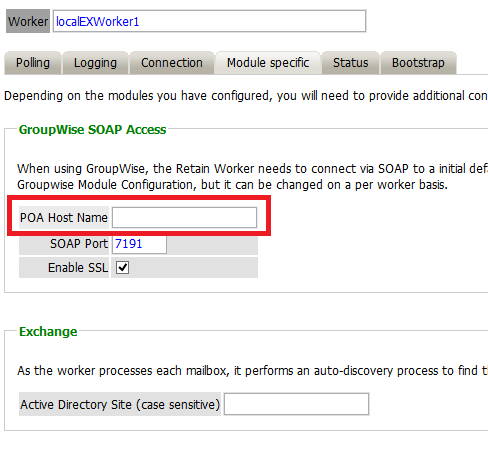 The worker was merely trying to contact the GroupWise server, but since the GroupWise server no longer exists obviously the worker cannot contact it successfully. Removing that address will allow the worker to fall back on the connection data in the module.
Additional Information
This article was originally published in the GWAVA knowledgebase as article ID 2584.