Environment

Retain
Situation
How do I find out what version of Retain I'm running?
Resolution
Login to the RetainServer web admin tool (http://[hostname or IP]/RetainServer) and click on About. The version is displayed at the top of the page. The following screenshot is from Retain 4.0.0.0, but the steps are the same for all versions of Retain.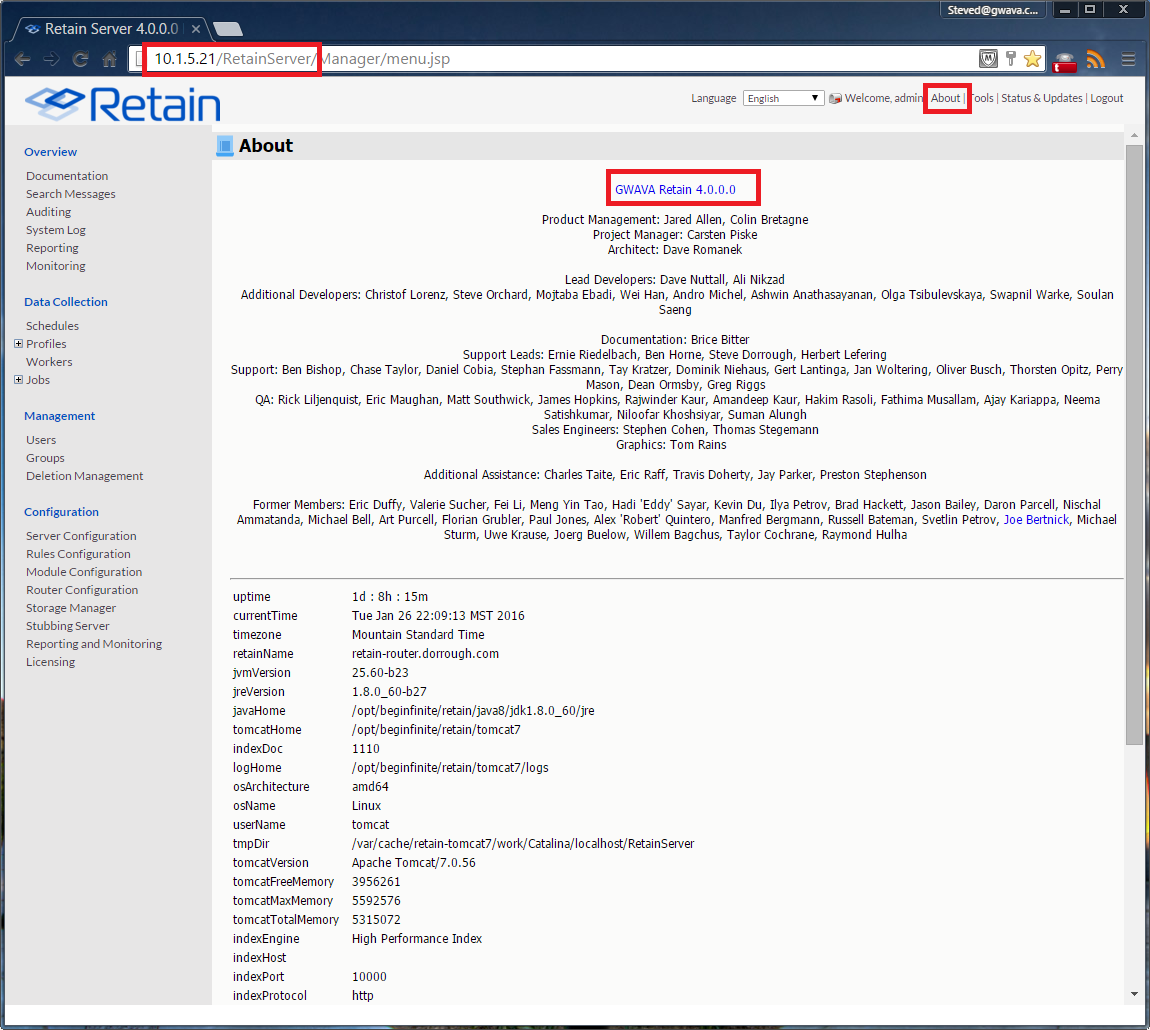 Additional Information
This article was originally published in the GWAVA knowledgebase as article ID 2710.