Environment
NetWare, Linux, GWAVA (any build)
Situation
How do I prevent my users from sending mail that is oversized?
Resolution
Even though an option is available in GWAVA to scan for oversized mail, a mail that is too large can often lead to abends and crashes since GWAVA still needs to process it. An option is available in GroupWise to prevent grossly oversized outgoing mail from even reaching GWAVA:
1) In Console One, browse to GroupWise view and find the Domain that is housing the GWIA. Right click and go to GroupWise Utilities > Client Options.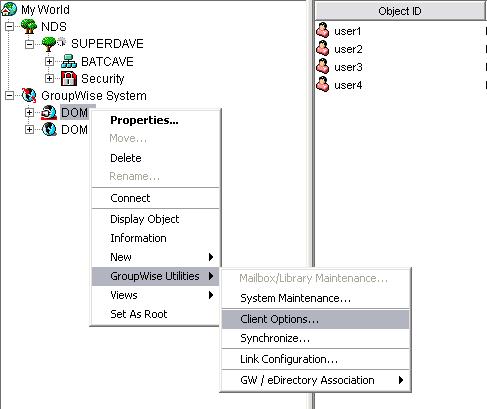 2) In Client Options, Click Send and then go to Disk Space Mgmt tab. Enable User Limits, Enter the maximum mail size you'll allow, and then lock the settings to prevent users from changing this setting through their GroupWise Client.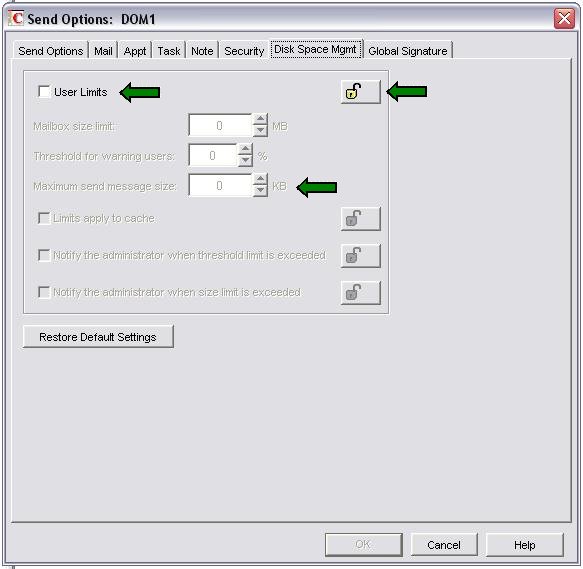 The following link will help in troubleshooting situations where an oversized mail is causing problems with GWAVA:
Additional Information
This article was originally published in the GWAVA knowledgebase as article ID 763.