Environment

GWAVA 4+
NetWare
Linux


Situation
When viewing the GWAVAMAN logs, there is the occasional line "Non-existent http resource requested:". Is this a problem with GWAVAMAN?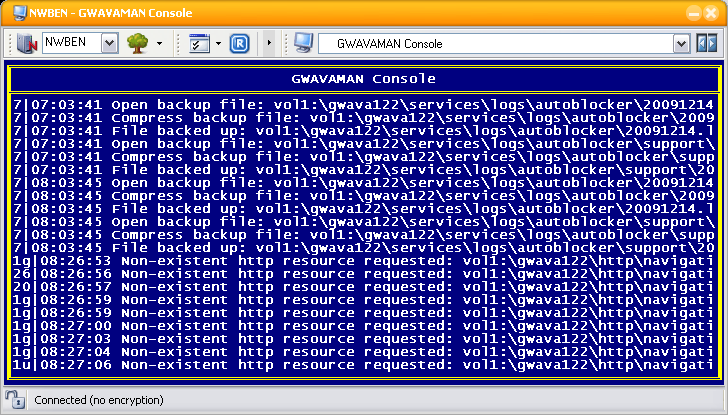 Resolution

This is nothing to worry about. This line has only appeared when viewing the Management Console in Internet Explorer. This does not affect GWAVA in any way.
Additional Information
This article was originally published in the GWAVA knowledgebase as article ID 1599.