Environment
GWAVA 4 all builds
All Supported OS
Situation
Signature is not added to outgoing email.
Resolution
In order for an outbound signature to work, it is necessary to have outbound scanning turned on. This can be done through the Mail interface Settings.
See the screenshot below to see where that setting is found.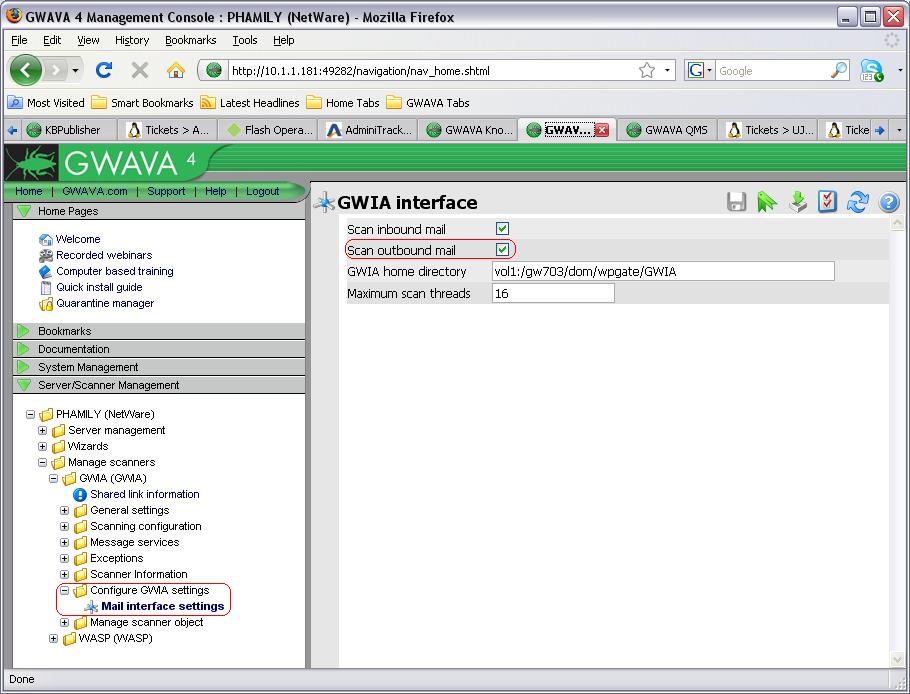 If you are using an outbound HTML signature and it is not working, please see this article.
Additional Information
This article was originally published in the GWAVA knowledgebase as article ID 580.