Environment
Situation
Is there a way to clear the Backup Time timestamps on NetWare, from the console prompt.
* GWTMSTMP is part of Novell GroupWise. This article is a suggestion of how GWTMSTMP may be used. Any problems or question with the time stamp utility should be directed to Novell support.
Resolution
The GroupWise timestamp utility can be used to set, or clear the time timestamp on NetWare. From the NetWare Console Prompt enter the following:
gwtmstmp /p-<volume name>:\<path to post office> /u-<groupwise user id> /set /clear /b

To list the timestamps for a specific user:


After clearing the timestamp, the value will be set to unknown:


The options that can be used with the GroupWise time stamp utility: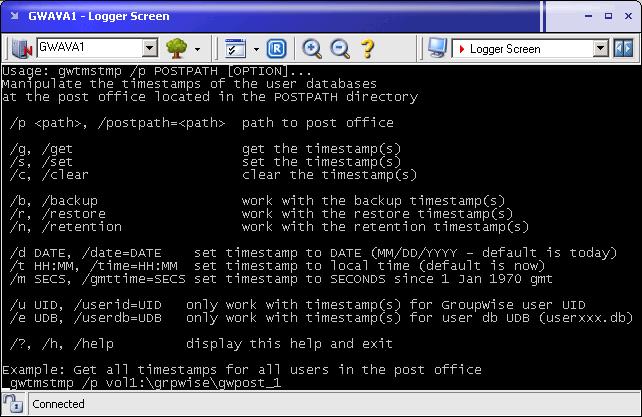 Additional Information
This article was originally published in the GWAVA knowledgebase as article ID 1630.