Environment

GWAVA 6+
Situation
After a user manually adds an email address or domain to their blacklist, in the QMS, it disappears. The address is not being saved.
Resolution
If one or two users are having a problem with adding addresses to their own blacklist, then there is most likely an issue with that user, in the QMS. Do the following to resolve this:
1) Login to the QMS as admin.
2) Go to Users | Core Settings and highlight the user with this issue.
3) Click on 'Remove User'.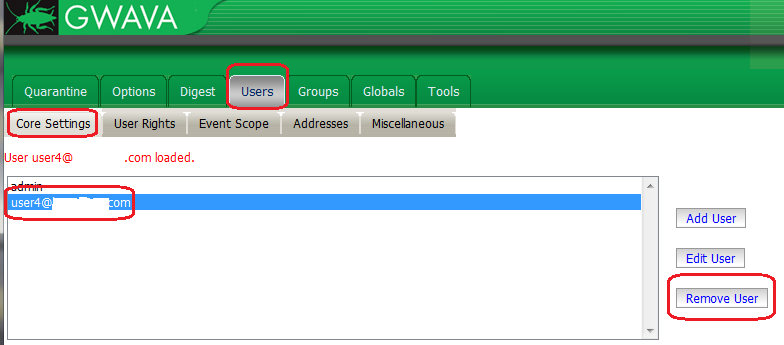 4) Logout of the QMS and then back in as the user that was just removed.
This user should now be able to add to their own blacklist, in the QMS.
Additional Information
This article was originally published in the GWAVA knowledgebase as article ID 2645.