Environment

Gwava 5, 6
SMTP Scanner


Situation
What are the steps to configure Microsoft Exchange to allow QMS Authentication?
Resolution
In order for QMS authentication to work with Microsoft Exchange, the Systems Administrator will need to configure the Exchange Server to allow AUTH LOGIN. Follow these steps to see if the Exchange Server is configured properly.
1) Telnet to the Exchange box and see if AUTH LOGIN is an option when using ehlo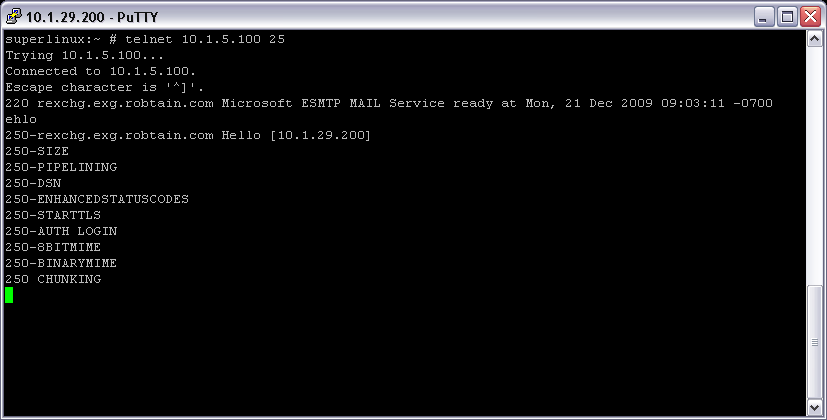 If AUTH LOGIN is not present, then a new Receive Connector needs to be created. Make sure that the Authentication Tab for the receive connector looks similar to this.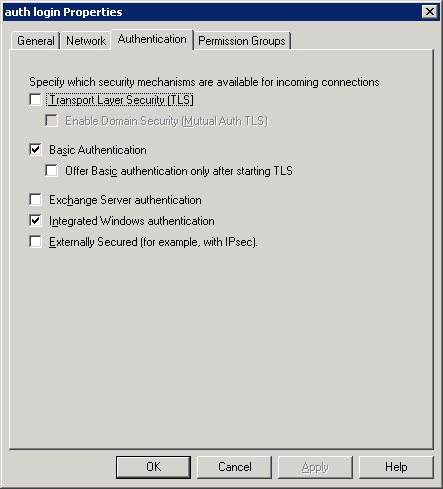 The Basic Authentication box needs to be checked but be sure to not check the box that offers Basic authentication only after starting TLS.
2) Once the Authentication is correct, test the connection again to see if AUTH LOGIN is available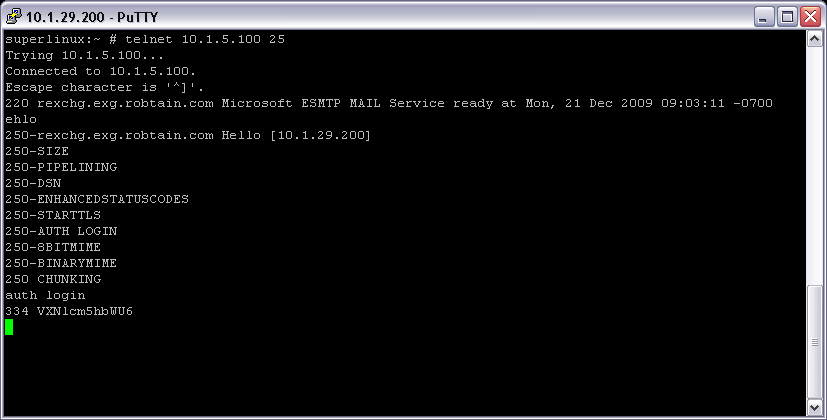 The return code should be 334 VXNlcm5hbWU6. If anything else was returned, the Receive Connector was not configured properly.
3) The last step is to configure the Permission Groups. It should have at least the following: Exchange users and Legacy Exchange Servers.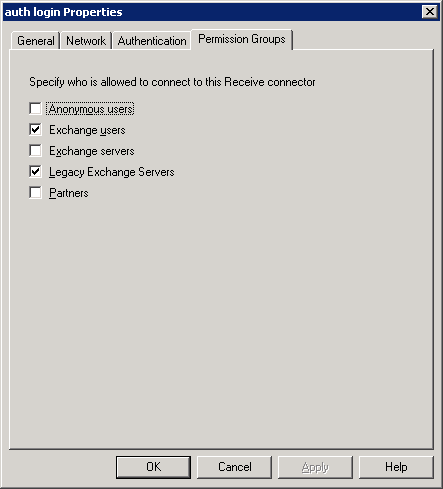 This is what will allow users to use QMS to authenticate to the Exchange Server using their e-mail addresses. Test this by trying to login to QMS using an email address and password. If it still does not work, check the Exchange Receive Connector and make sure it is configured properly.
Additional Information
This article was originally published in the GWAVA knowledgebase as article ID 1605.