Environment

GWAVA 4+ (all builds)
Linux, NetWare
Situation
How to follow messages/digests that are released from QMS
Resolution
When messages or digests are released from QMS, they follow this diagram.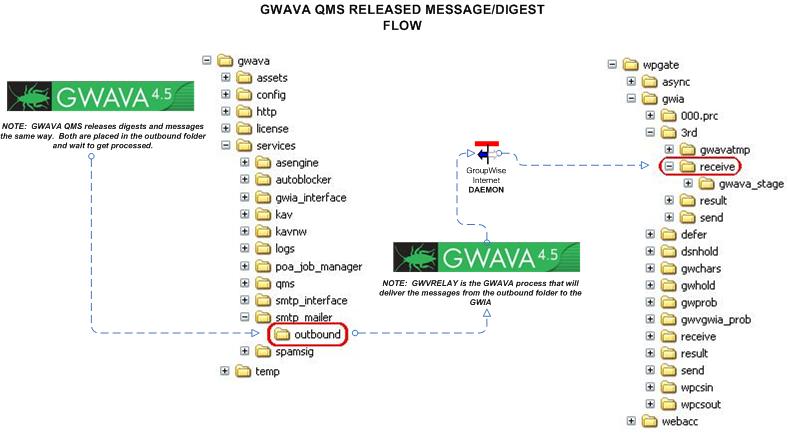 1) Released messages are placed in the ../GWAVA/SERVICES/SMTP_MAILER/OUTBOUND folder
2) Messages that are in the "outbound" folder wait for the GWVRELAY process to pick them up and deliver them to the GWIA
3) For more information on GWIA Message Flow process, see this knowledge base article GWIA Message Flow

Once the GWIA has received them, the will be processed just like other messages that have been received. However, messages that have been released have an extra piece of information in the header. The is an extra header line that will cause GWAVA to skip the Anti-Spam test.
Additional Information
This article was originally published in the GWAVA knowledgebase as article ID 1394.