Environment

Vertigo All Versions
Situation
We a certain number of users that we are licensed for, but Vertigo is detecting a higher number. It is giving me an error and not allowing me to access all of my users.
Resolution
Vertigo counts every single GroupWise user in it's licensing. This includes expired and disabled accounts. Vertigo, however, does not count resources.
To find the total number of users, open ConsoleOne, right click on 'Groupwise System' and choose 'information'. It will open a new window. The top of the new window will show 'Information: GW system name'.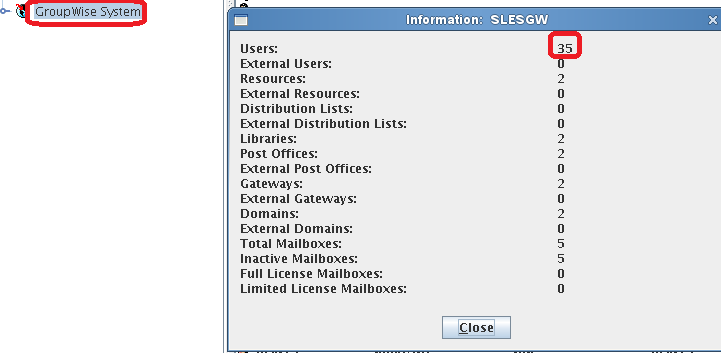 This is the number of users that you will need to have Vertigo licensed for. If you have any questions or concerns on this number, feel free to work this out with your Sales Rep.
Additional Information
This article was originally published in the GWAVA knowledgebase as article ID 2741.