Environment

Migration Toolkit


Situation
Why did my groups migrate without contacts?
Resolution
Log into GroupWise and verify that the user created their groups correctly. Some users think they are creating a group within GroupWise when they have actually created a new book.
Groups that have been created incorrectly, as books, will migrate into Exchange with no contacts contained within them.
See example below: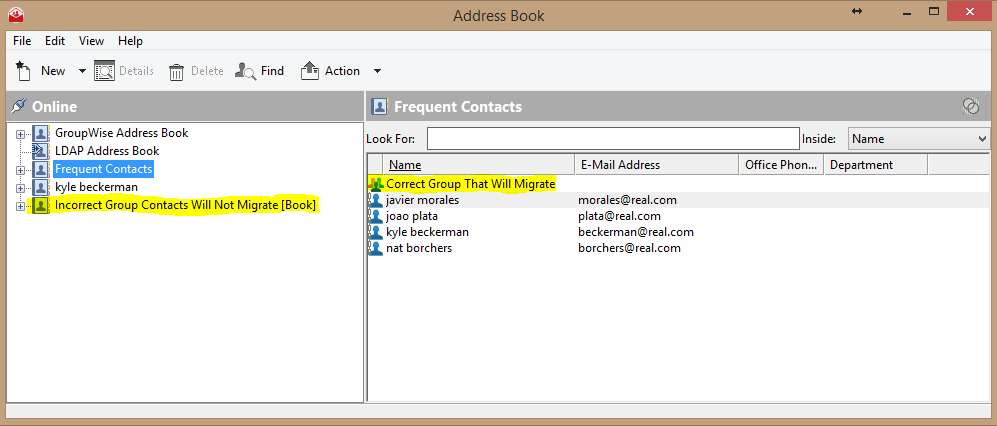 Groups that are created correctly in GroupWise, will migrate with all of their contacts into Exchange.
Additional Information
This article was originally published in the GWAVA knowledgebase as article ID 2443.