Environment

GWAVA
SMTP interface


Situation
How do I enable encryption for outbound mails?
Resolution
To enable encryption for outbound mails follow the steps listed below:
1) Make sure that a .crt and .key file were uploaded to the GWAVA server and the certificate was added to the GWAVA server configuration.
If you did not add a certificate to the GWAVA server yet follow the steps in this article:
How To Add An SSL Certificate To The GWAVA Server

2) Open the interface settings

In the GWAVA Management Console menu on the left click on 'Server / Interface Management - [GWAVA server] - Manage Interfaces - [Interface name] - Interface settings'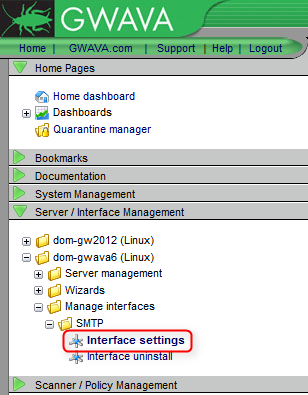 3) Select the encryption method
Under 'SMTP outbound encryption' click on the dropdown field. By default 'no encryption' is selected. In the dropdown field you can now select the desired encryption method.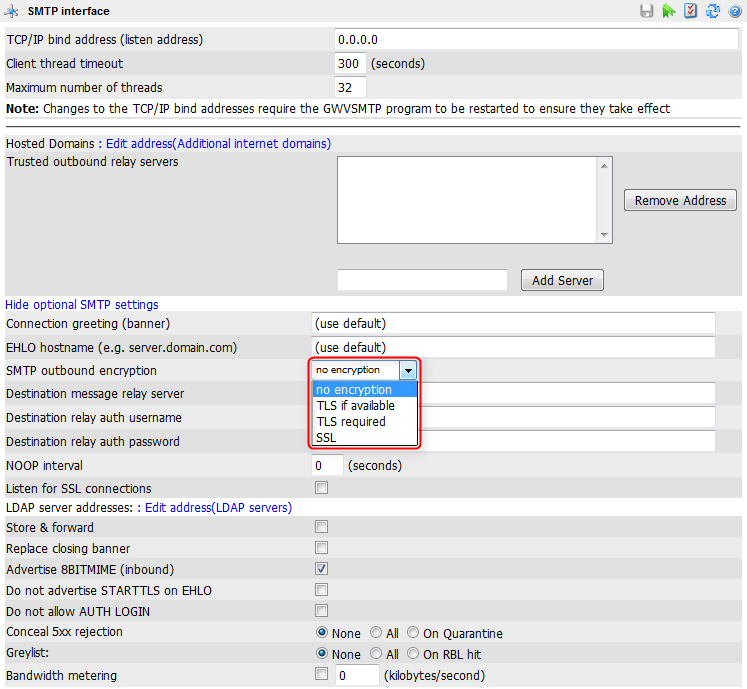 4) Save the changes
TLS should also be set up on the outbound email server.
Additional Information
This article was originally published in the GWAVA knowledgebase as article ID 2278.