Environment

GWAVA



Situation
Have a legitimate message being blocked and you don't want to create an exception based on the 'from' email address, for various reasons.
Resolution
Add the IP address in the GWAVA management console | scanner/policy management | scanner name | exceptions | IP address.
1) Type in the IP address
2 ) Click 'add'
3) Click on the exception (gets added at the bottom of the list)
4) Select the event you need it to be an exception for
5) Click on 'save changes'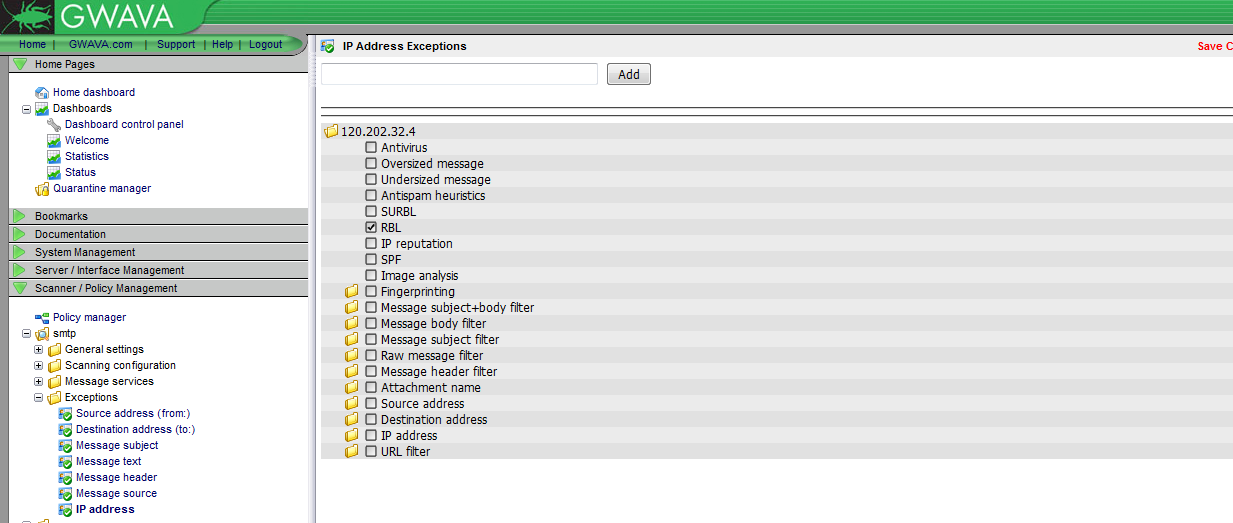 Additional Information
This article was originally published in the GWAVA knowledgebase as article ID 364.