Environment
Advanced Authentication 5.6
AAF 5.6
AA5.6
Situation
Adv Auth server installation seems to go fine until the very end.
Server install looks ok until configuring the server through the web interface.
Clicking "save and restart" returns error about restarting PostgreSQL 9.4 database server.
Cannot connect to 127.0.0.1 error is also shown.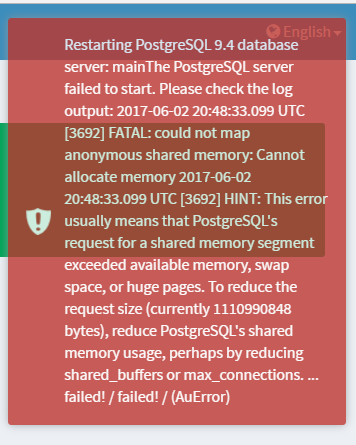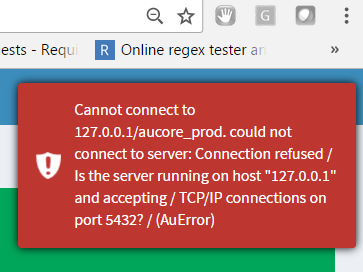 Resolution
Add more memory to the VM.
The listed minimum is 4 GB RAM and 2 cores CPU. See the online documentation at