Environment
NetIQ Self Service Password Reset 3.2.x
NetIQ Self Service Password Reset 3.3.x
Self Service Password Reset configured to use values of LDAP Attributes as Challenge questions
User supplied response to challenge questions, have not been populated.

Situation
After upgrading from SSPR 3.2.x (or earlier) to SSPR 3.3.x the following error is received when attempting to use the forgotten password feature. SSPR 5006 - The username is not valid or is not eligible to use this feature.

Resolution
Enter Configuration Editor for SSPR. Under Modules, Forgotten Password, Forgotten Password Profiles, default (or select your Forgotten Password Profile(s)), Verification Methods. Select LDAP Attributes as Required, and Challenge REsponse Answers as Not Used, or Optional. And make sure the Required LDAP Attributes are populated under the "Required LDAP Attributes" Setting. Then save the changes.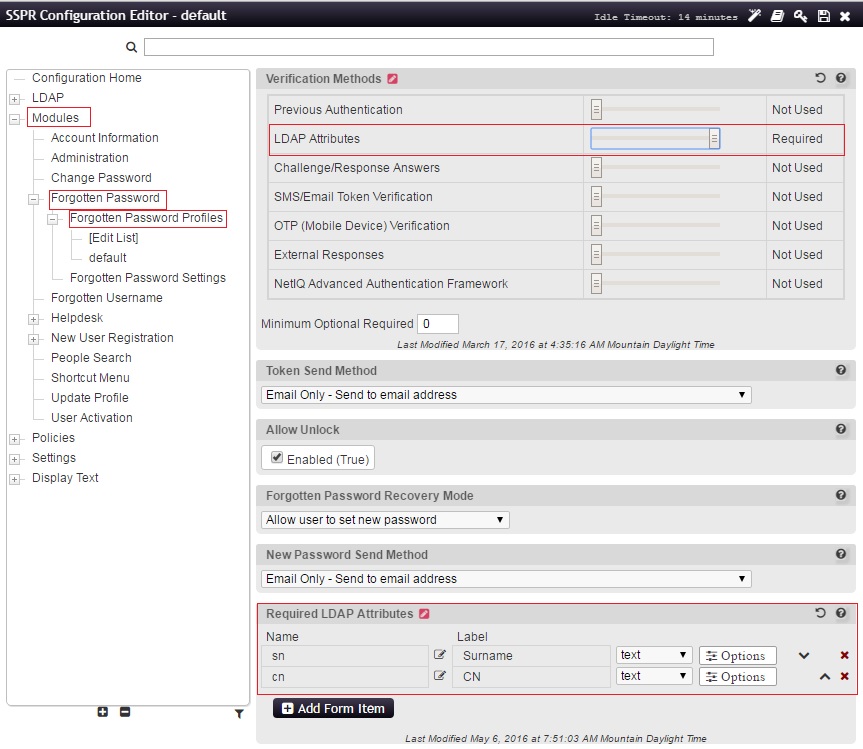 Cause
The upgrade does not carry over the requirement to use LDAP Attributes as challenge questions properly when upgrading from SSPR 3.2 or earlier versions to SSPR 3.3.

Status
Reported to Engineering