Environment
NetIQ Identity Manager 4.5
NetIQ Identity Manager Roles Based Provisioning Module 4.5

Situation
How do you add / remove attributes to / from Identity Self Service, My Profiles view / edit pages?

Resolution
1. Add the attributes you want to sync to the user object in the DAL in designer then right click User under the DAL and deploy the changes.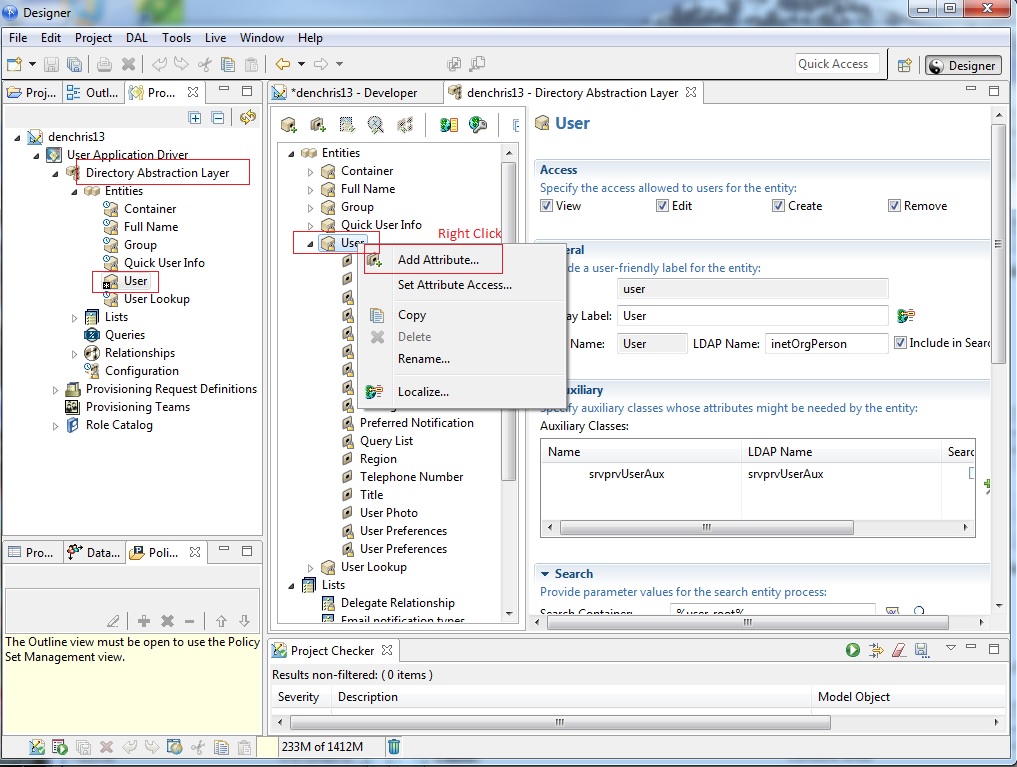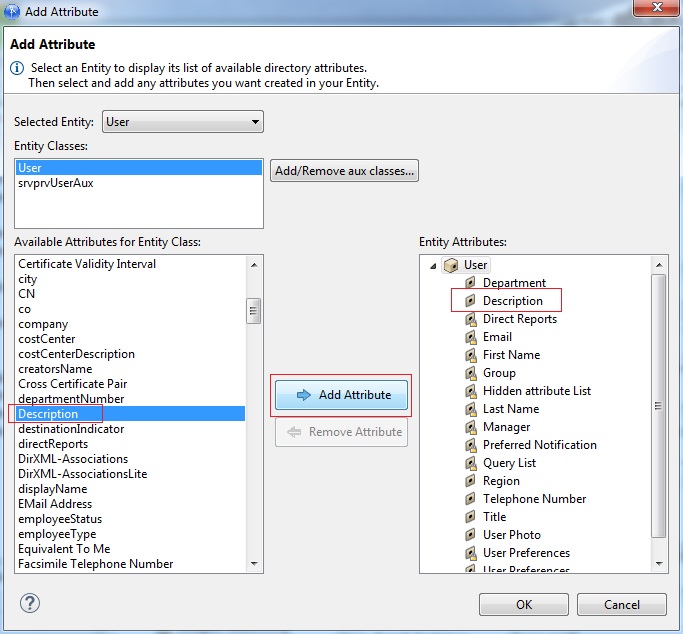 2. Login to IDMProv as an Administrator, then select Administration, Page Admin, select My Profile.
Under the Page Tasks (bottom on the right), click Select Content.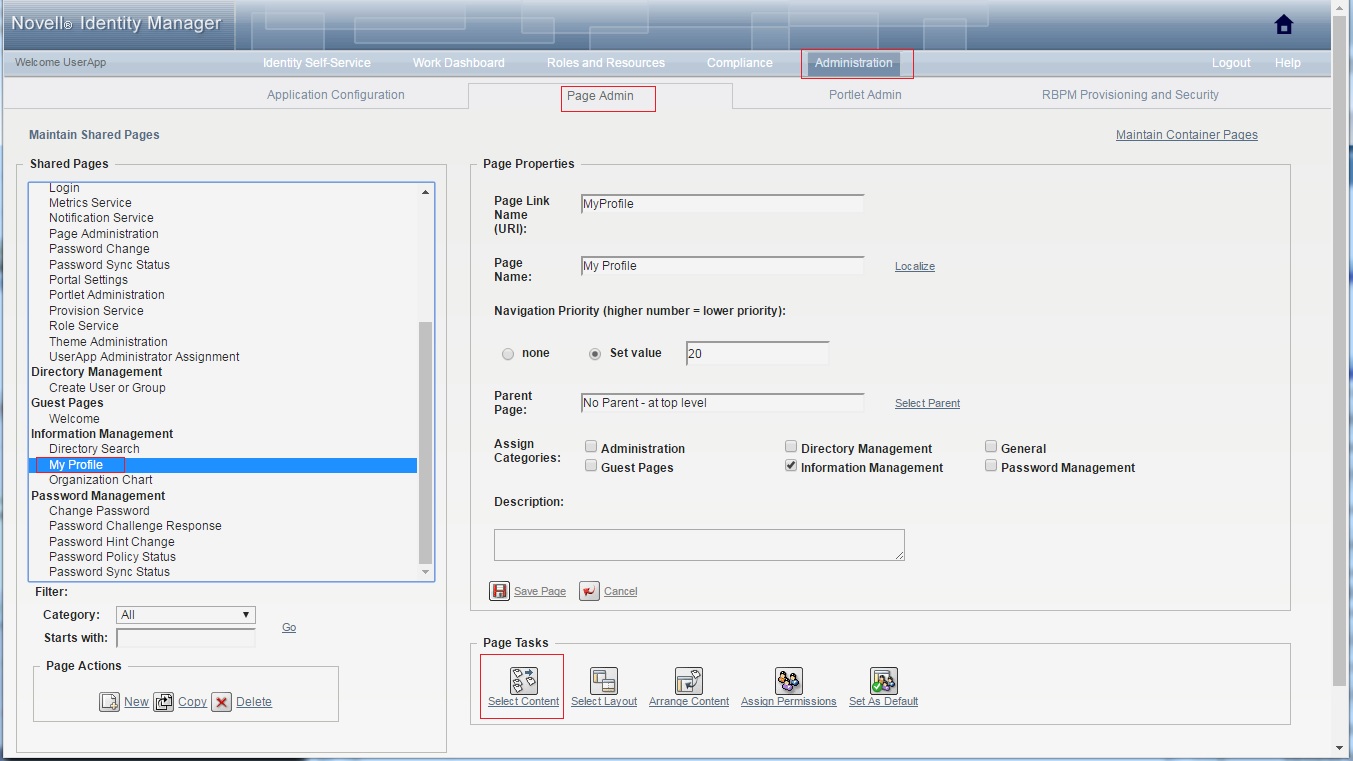 On the content Selector page that comes up, click the Content Preferences link below the Selected Content on the right.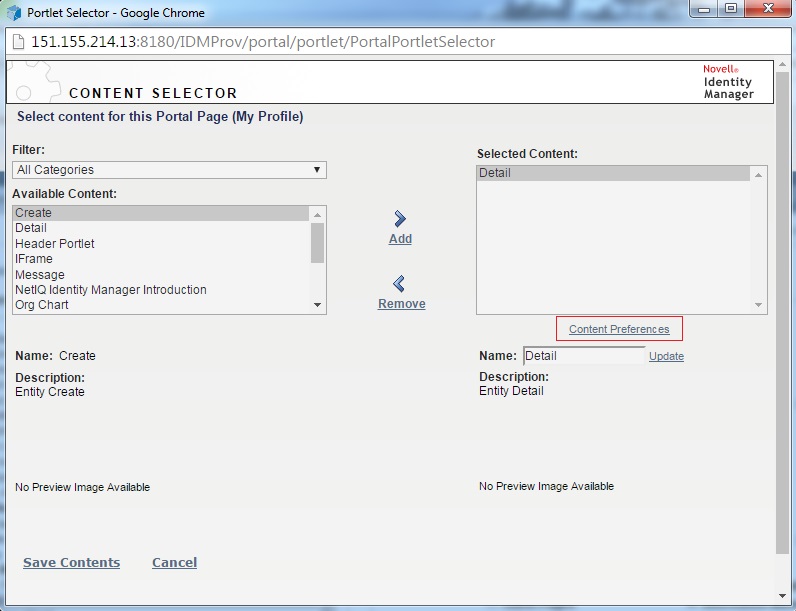 On the Content Preferences page that comes up, click View/Edit Custom Preferences (middle of the page next to entity detail)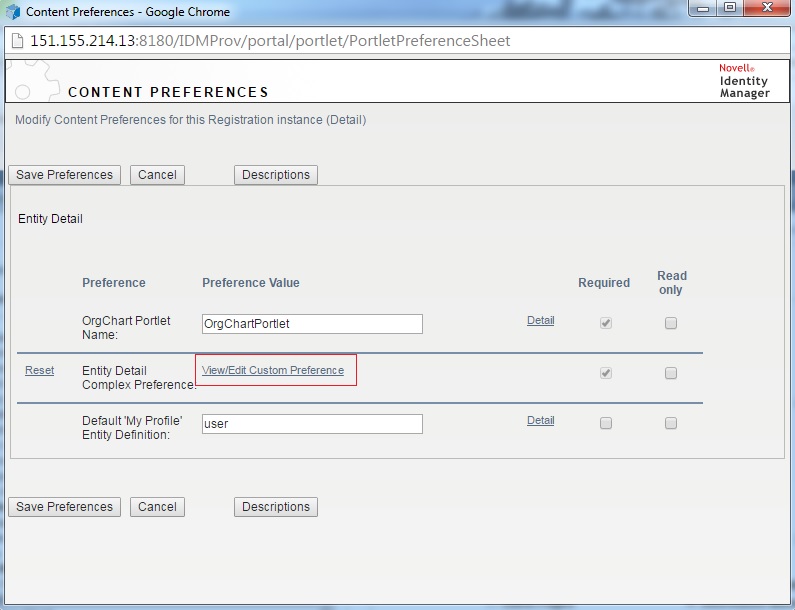 Then click continue on the default locale. (right hand side, middle)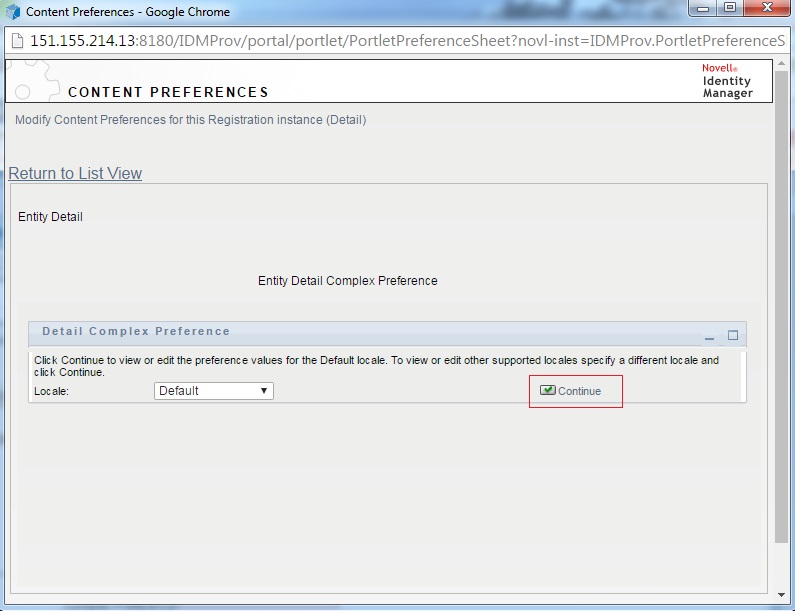 This pulls up the Detail Complex Preferences Box .
Click the pencil to modify the view or edit mode section and add the attribute you added to the DAL.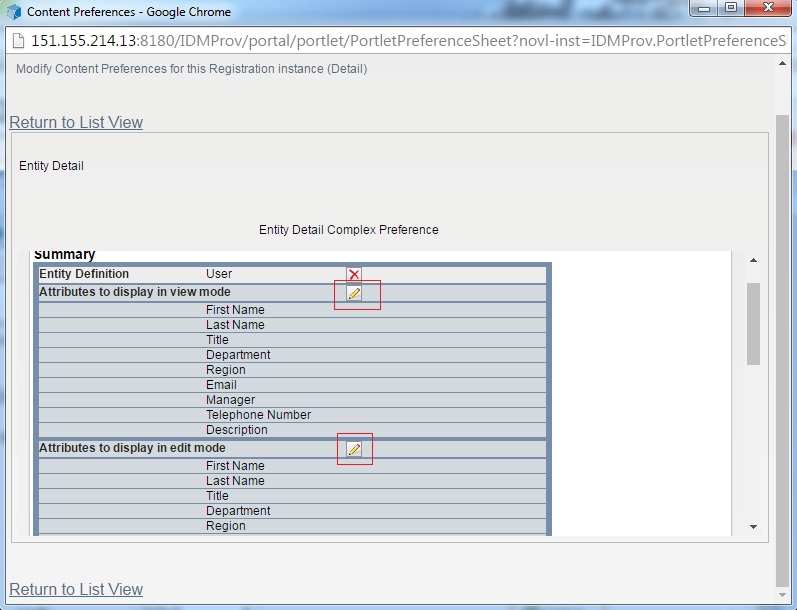 After deploying the dal change and logging into IDMProv, you should see the new attribute.
Once it is added, then save everything as you exit back out.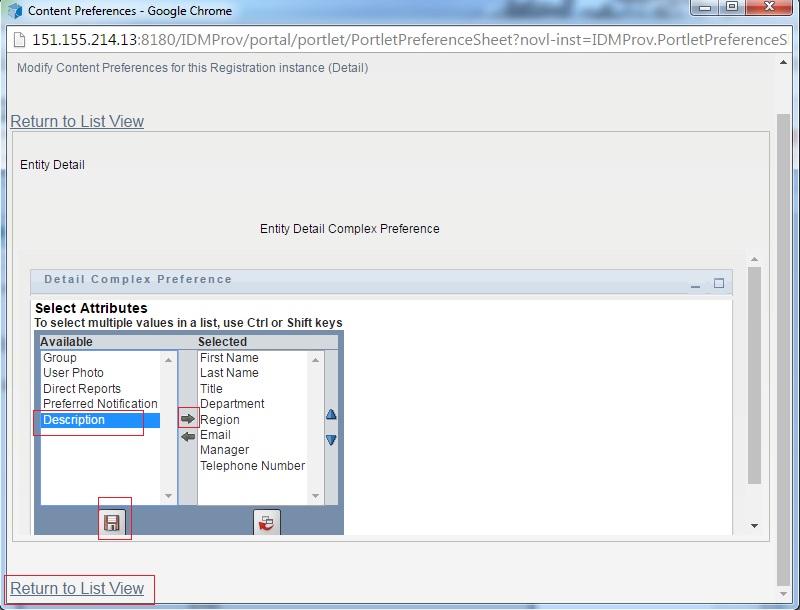 3. The user has to have rights to that attribute, so you may need to grant them rights to that object through some eDirectory means. Like Granting [This] rights to the attribute at root (inheritable). Thus the user gets rights to their attribute through [this].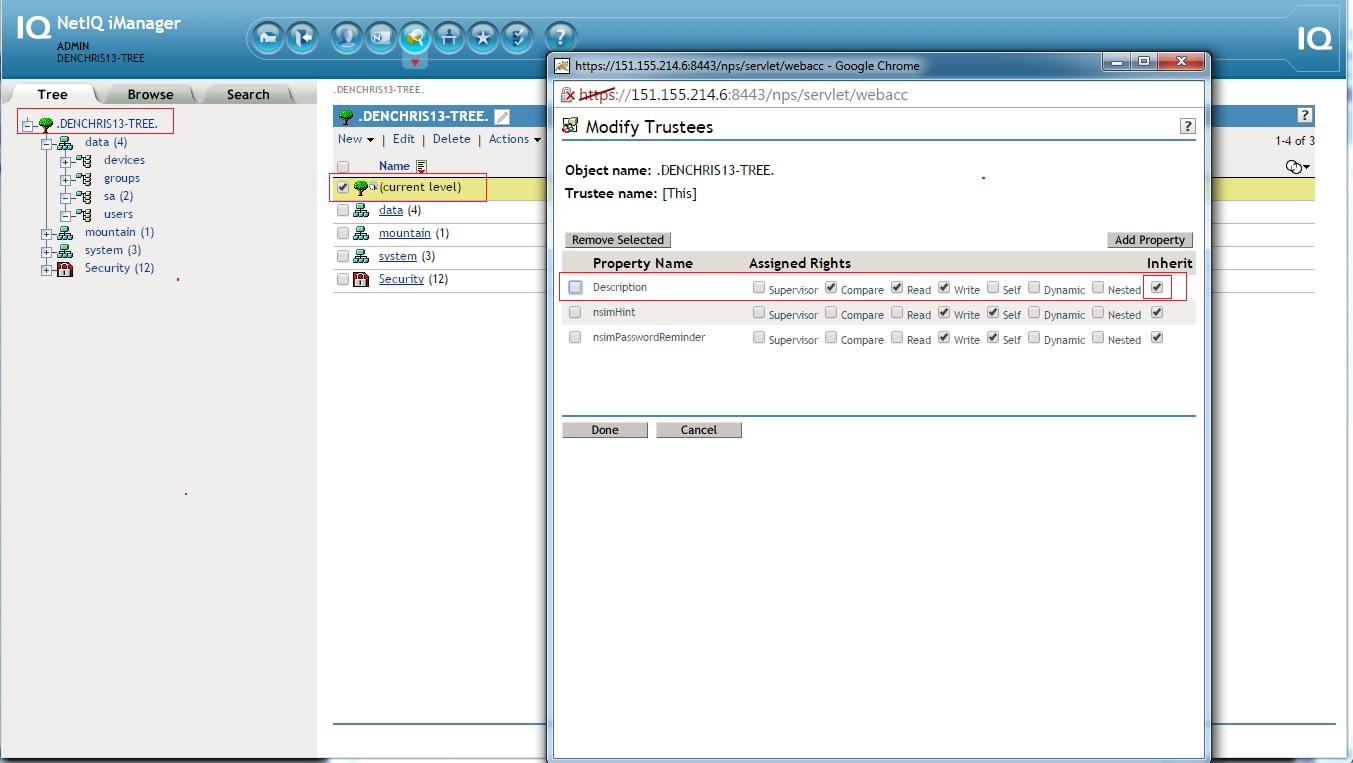 Once you login to RBPM, and click edit your information you will see the attribute you just added and can change the contents of the attribute.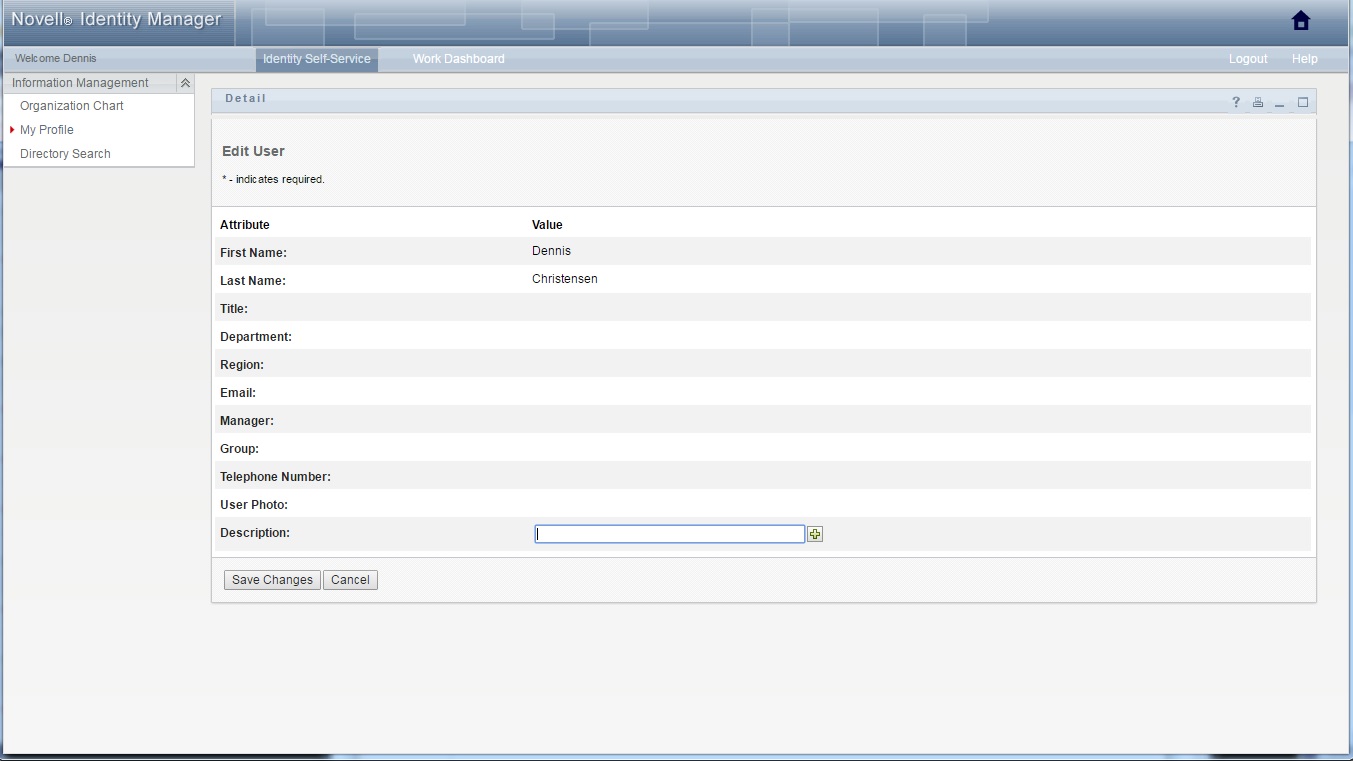 If you added the attribute to view section of my profile, it will be displayed if there is a value in the attribute.