Environment
Novell Service Desk 7.1 Reports

Situation
MFSD Survey Reports show inaccurate calculations.
Example:
-3 questions
-201 respondents
-Conditional -All questions Mandatory - must be answered to complete survey.
Results:
Question 1 & 2 show proper calculation.
Question 3 indicates only 200 answered.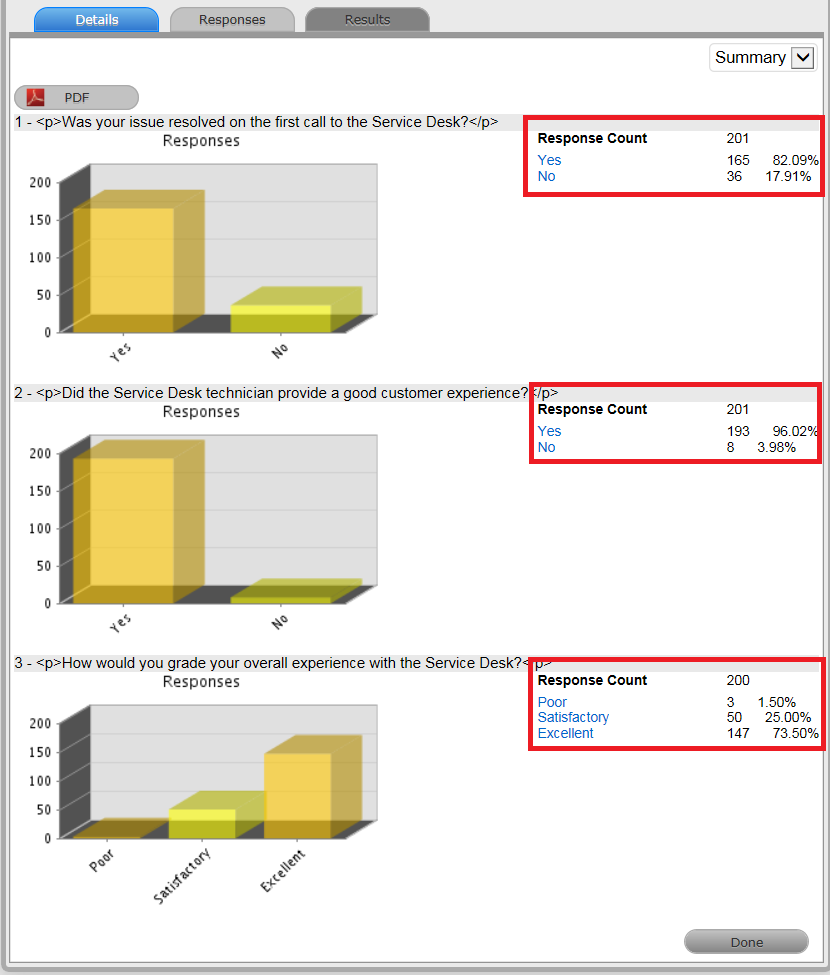 Resolution
Fixed in MFSD v7.2 by fetching only results with "not Null" clientid.

Cause
Client id was null for few question's response, causing inconsistent result count.