Environment
Novell Service Desk 7.x UI field names not formatted properly.

Situation
This is an internal TID.
Novell Service Desk 7.x displays console fields incorrectly.
Login will succeed but even in the UI, all the buttons and fields will be labeled incorrectly and links may not work.
Example Comparison

Missing/Corrupt LiveTime.Properties File Correct LiveTime.Properties File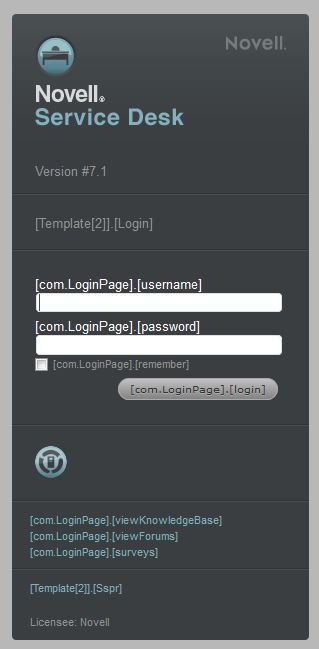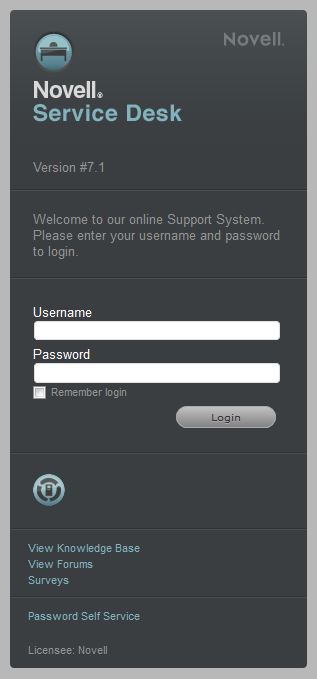 Resolution
Please contact Service Desk Technical Support for a fix for this issue.