Environment
Novell Service Desk

Situation
This is a how to configure the NSD Appliance firewall. NSD Appliance uses YAST for configuring firewall. By default firewall will be set as disabled.

Resolution
To enable the NSD Appliance Firewall, begin at the Appliance Management page. Select 5 to open the Alter firewall configuration page.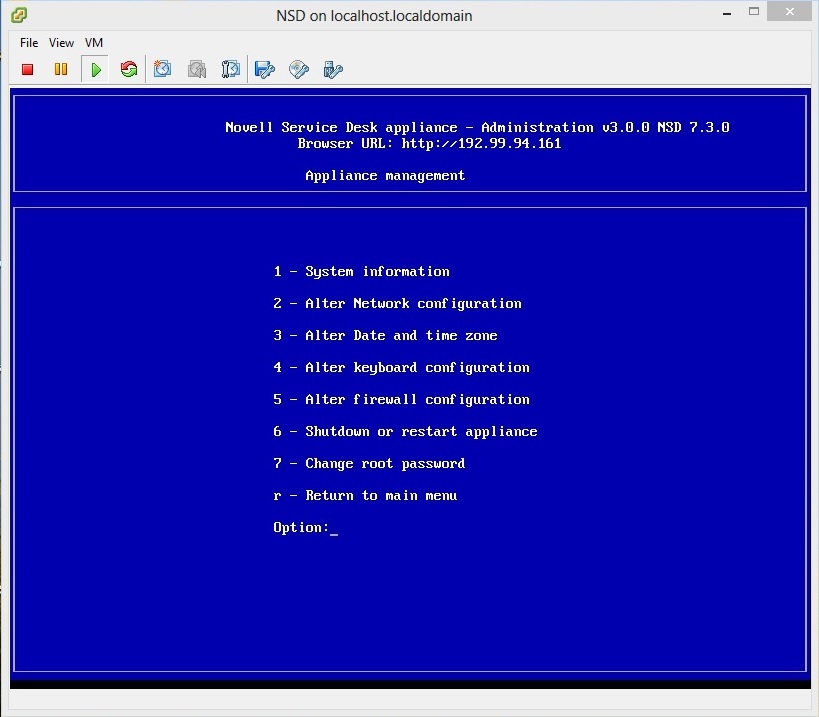 Next, check the Enable Firewall Automatic Starting, and then go to and select Save Settings and Restart Firewall Now.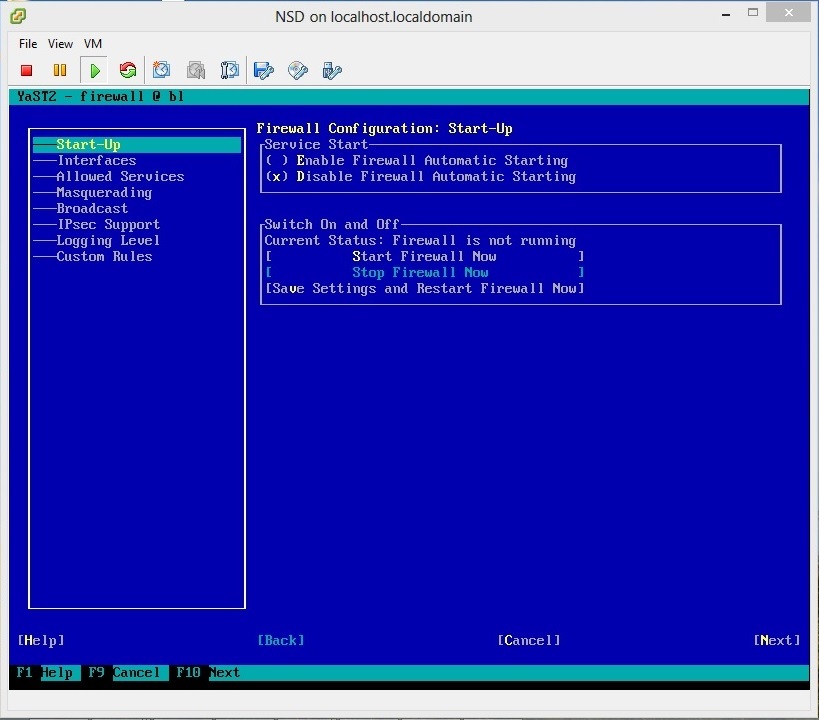 Additional Information
NSD Appliance needs HTTPS/HTTP and Postgres ports to be open in Firewall.
Port 80 is the non-secure port.
Port 443 is the secure port.