Environment
Novell Client 2 SP3 for Windows 7
OES2 SP3 with DFS and DST

Situation
When right-clicking a DFS target, and selecting the "Trustee Rights..." option, it will not show explicit assignments or allow the addition of new assignments.
The same process works as expected on Windows XP.
On Windows XP, if you right-click on a folder representing a DFS junction, and select "Trustee Rights..." it will show the explicit rights at the root of the DFS target. You can add and/or remove trustees and assign rights.
On Windows 7, upon attempting to add rights, an error appears, such as
Failed to add trustee test.novell. You might not have sufficient rights. Continue adding?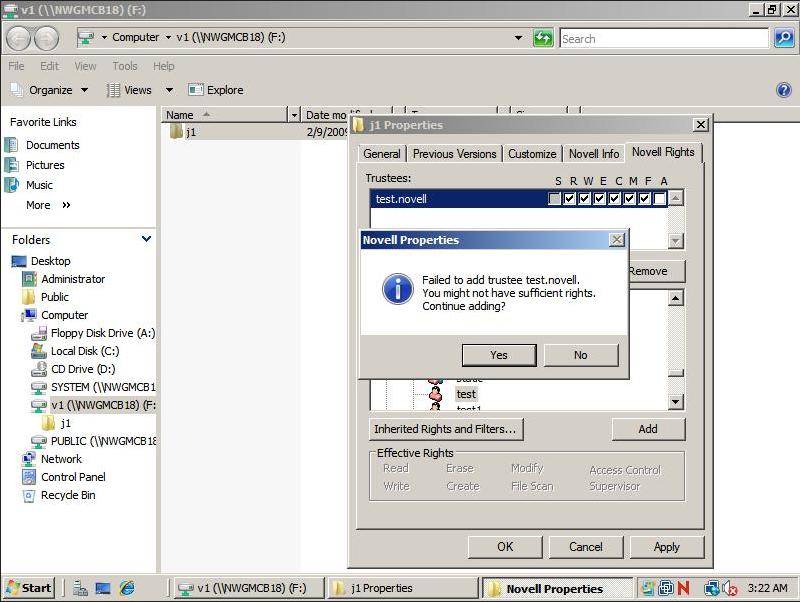 After clicking the "Yes" button, the added trustee disappears, and the rights are not assigned.
Resolution
Workaround:
Map a drive to the actual location \\server2\data3a (for example), then right-click on the mapped drive and choose the "Trustee Rights..." option. The trustees appear and rights can be assigned.
Status
Reported to Engineering