Environment
Novell ZENworks Configuration Management 11.2 Remote Management

Situation
Remote control window not scaling to view window.
Need to use scroll bars during remote control session to see all of end users screen.

Resolution
Under the Connection Options on the remote control window. On the Connection tab change the Scale by: option to Auto.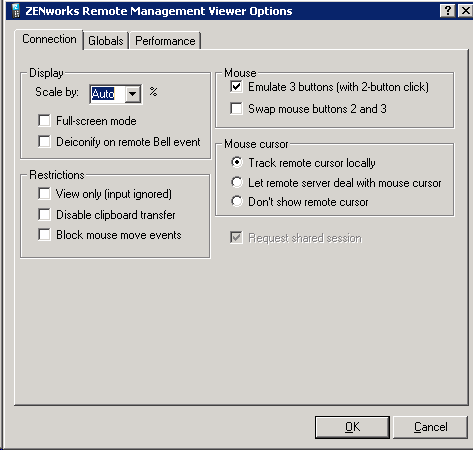 Cause
This is working as designed. By default the setting is not "Auto".
In a future release "Auto" will be default.

Additional Information
https://www.novell.com/documentation/zenworks11/zen11_cm_remote/data/bookinfo.html