Environment
Novell Open Enterprise Server 2 (OES 2) Linux Support Pack 3
NetIQ eDirectory

Situation
Server was patched from OES2SP3 July 2012 maintenance to May 2013 maintenance. After restarting, it was found that:
ndsd showed high utilization
per top, utilization on ndsd was between 98-110%
nldap could not be unloaded
an nldap trace showed the following multiple times per millisecond:

LDAP: [2013/07/01 10:20:30.940] Unable to parse URL 10.20.30.40, err = -306 (0xfffffffffffffece)
LDAP: [2013/07/01 10:20:30.940] LDAPURL: 10.20.30.40
LDAP: [2013/07/01 10:20:30.940] Error in parsing LDAP URL

Resolution
If the server's ldap-server object -- i.e. "LDAP SERVER - servername" -- has an interface defined, delete the address value in the interfaces field.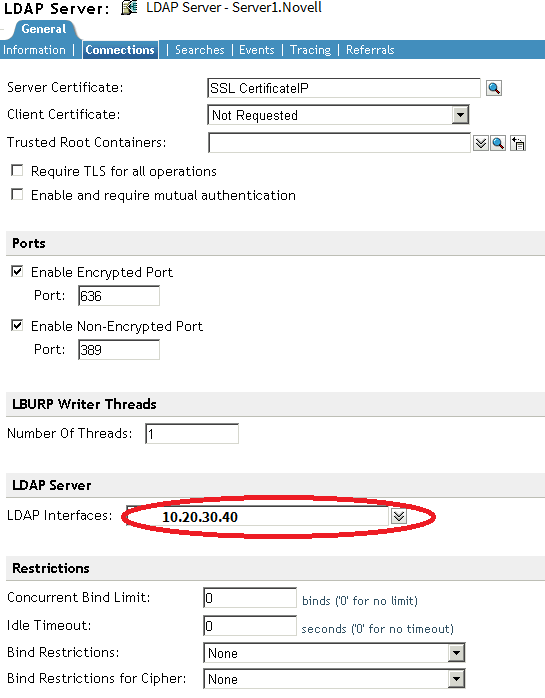 Additional Information
The query is not using the defined interface address (i.e. 10.20.30.40) but an internal interface and hence the error -306. Upon resolving, the request was actually querying for any updates to the "LDAP Server - servername" object itself.