Environment
Novell Open Enterprise Server 11 SP1 (OES11SP1)
Novell Open Enterprise Server 11 SP2 (OES11SP2)
Domain Serivces for Windows
DSFW
Situation
Creating an MS cluster and add multiple nodes to the cluster, the cluster creation goes through fine and the first node gets created.
When adding another node to the cluster an error is displayed.
"failed to establish a communication session while joining the cluster. This was due to an authentication failure. Please verify that the nodes are running compatible versions of the cluster service software."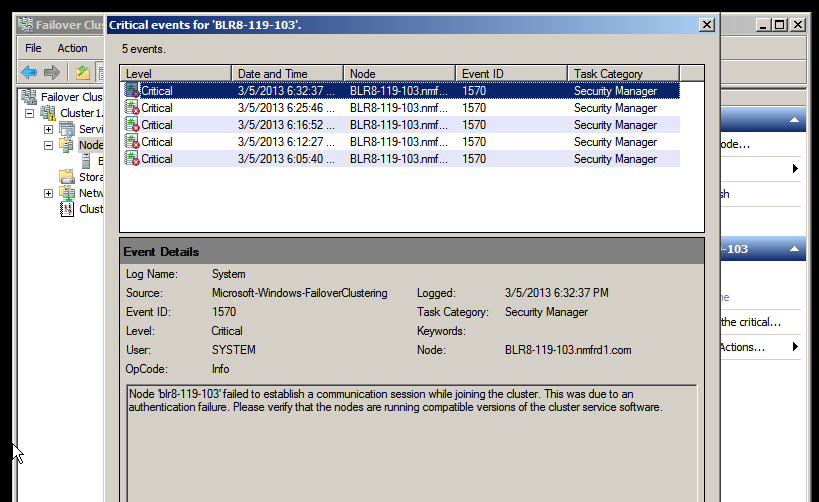 Resolution
The scheduled changes done as part of this bug fix are:
1. Supporting the lookup of computer names which comes as part of tgs requests and the name is without '$'.
2. Password change for the cluster node was failing with access denied error is part of this fix.
Cause
Fix is scheduled for July 2013 Maintenance Patch