Environment
NetIQ Operations Center

Situation
The client certificate that ships with the product now has expired. A warning message will be displayed and this can be a nuisance to the client.
- There is no impact at all to running system
- All scripts and Automations work with no problem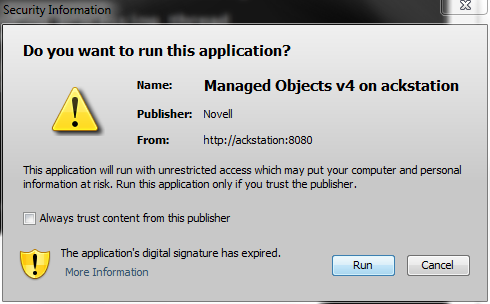 Resolution
This will get addressed in our next release of Product

Additional Information
As a side note here: we still have running 4.7 servers and the client certificate here has been expired since 2011.