Environment
Novell Sentinel 6.1 Sentinel Control Center
Novell Sentinel 6.1 Collector
Novell Sentinel 6.1 Connector

Situation
Error on Syslog Event Source Server:
No universal SYSLOG collector found. Resolve this problem by importing either the Novell Generic Collector or another Syslog collector that is designated as a universal Syslog collector.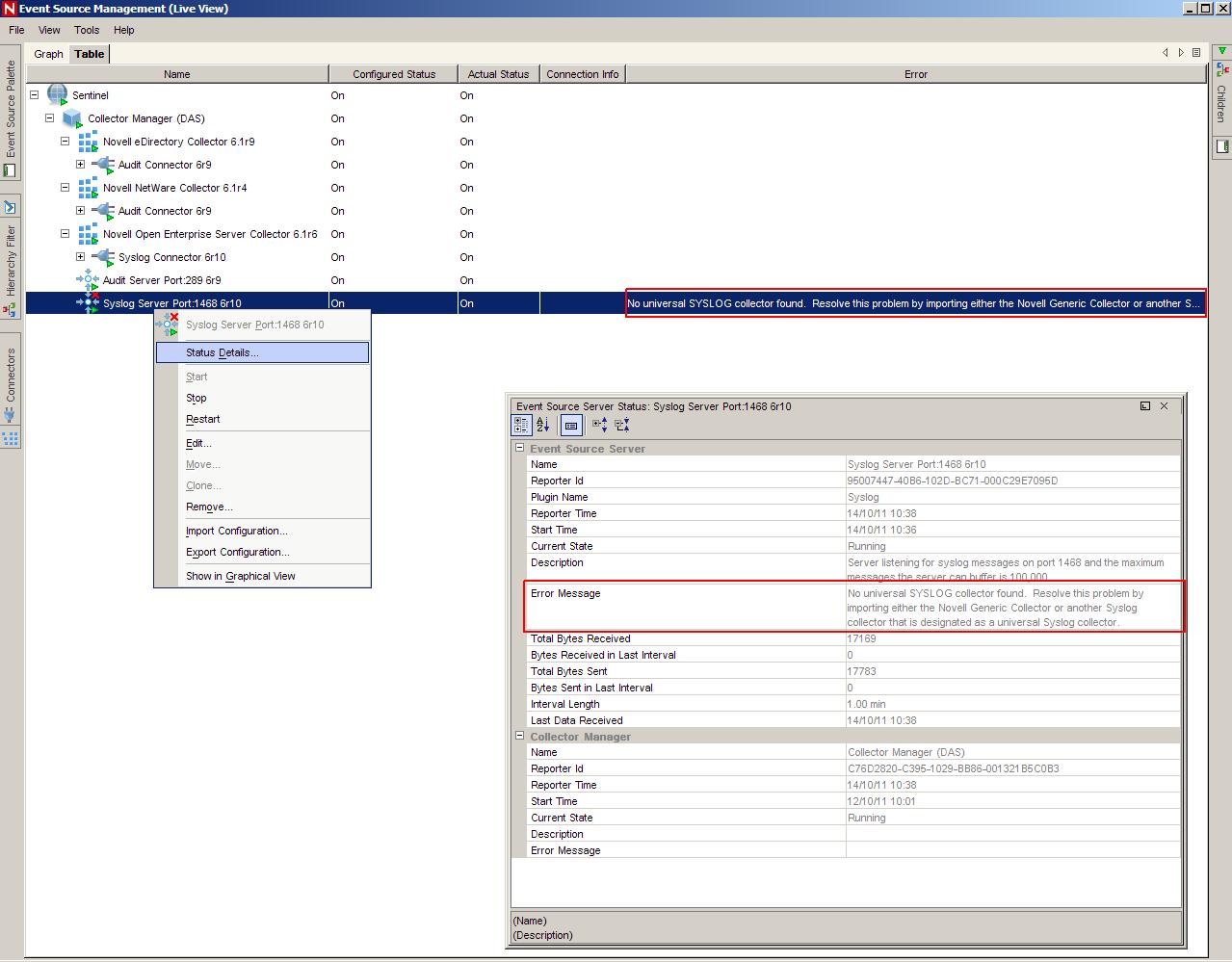 Resolution
Download the Generic Event Collector from https://support.novell.com/products/sentinel/secure/sentinelplugins.html -> Collectors -> Generic Event Collector Plugin

e.g. Generic_Event-Collector_6.1r3.clz.zip

In Sentinel Control Centre -> Event Source Management -> Live View -> Tools -> Import Plugin -> zip file downloaded in the previous step

Do not check the box that says

Deploy Plugin

If the error doesn't go away after a few minutes, Syslog Event Source Server -> Right Click -> Restart
Additional Information
The Generic Event Collector does not need to be deployed or set up, it just needs to be in the Event Source Palette and available to the Collector Manager.