Environment
Novell ZENworks 11 Configuration Management Support Pack 1 - ZCM 11 SP1 ZENworks Control Center - ZCC
Situation
Unable to re-order Registration Rules in ZCC
User is unable to re-order registration rules.
Registration Rules ZCC help missing a step for re-ordering rules.
Resolution
User needs to click the word "Advanced" on the right hand side of page and then the re-order options will appear. Do not click the arrows on the right hand side to expand or collapse. See below.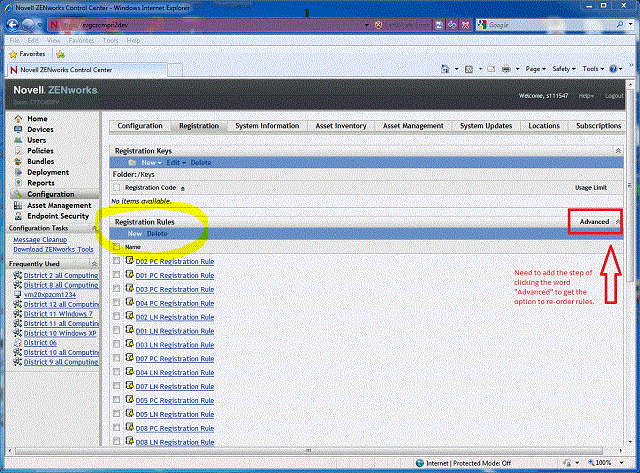 This is fixed in version 11.2 - see
KB 7010044
"ZENworks Configuration Management 11.2 - update information and list of fixes" which can be found at
Novell Support