Environment
iManager 2.7.4
iManager 2.7.3
Situation
Opening iManager in Firefox 4 gives display message as,

Your Internet browser is not supported by this version of iManager. You may need to upgrade to a newer version of your browser.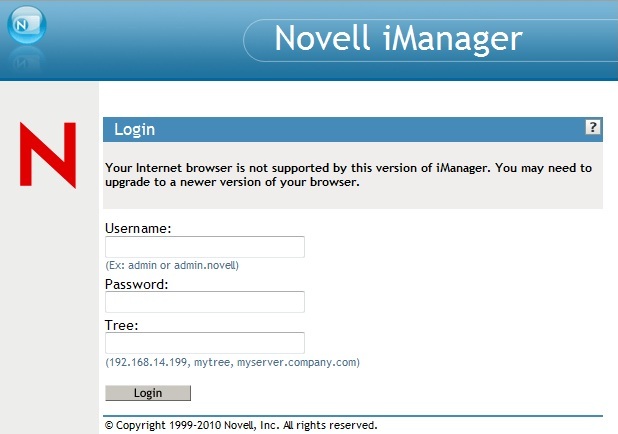 Additional Information
For further details regarding the supported web browsers for iManager, please refer to the 'Accessing iManager' section of the NetIQ iManager 2.7 Administration Guide.