Environment
Novell ZENworks 11 Configuration Management Bundles
Novell ZENworks 10 Configuration Management Bundles
3rd Party Operating Systems and Products
7-zip

Situation
Performing uninstall of 7-zip bundle using icon on the desktop

Windows explorer terminates (and may re-start a few seconds later)

Resolution
Use an icon in one of the other locations (e.g., Start Menu) to uninstall the application

Additional Information
When the 7-zip application is uninstalled using msiexec without silent mode, it prompts the user with a dialog saying that windows explorer has to be closed to continue with un-installation.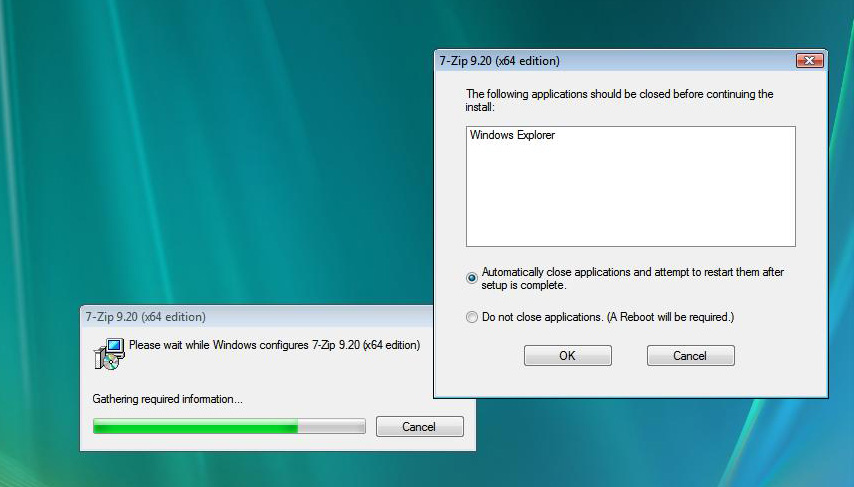 The default value is "Automatically close applications and attempt to restart them after setup is complete". When the un-installation is done in silent mode, this option is taken and this is causing the explorer to close.
Note: The un-installation of the 7 zip application from control panel does not need windows explorer to close. This is required only when the un-installation is done from a command prompt.
ZENworks is behaving correctly in this circumstance