Environment
Novell ZENworks 10 Configuration Management Reporting Server
Novell ZENworks 11 Configuration Management Reporting Server
Situation
ZRS (ZENworks Reporting Server) Inventory reports for Software Products may show old products no longer installed on workstations.
Resolution
Filter on "Is Software Active " = Yes to exclude inactive software. This is equivalent to "Product isDeleted " = No in standard inventory reports. See picture below: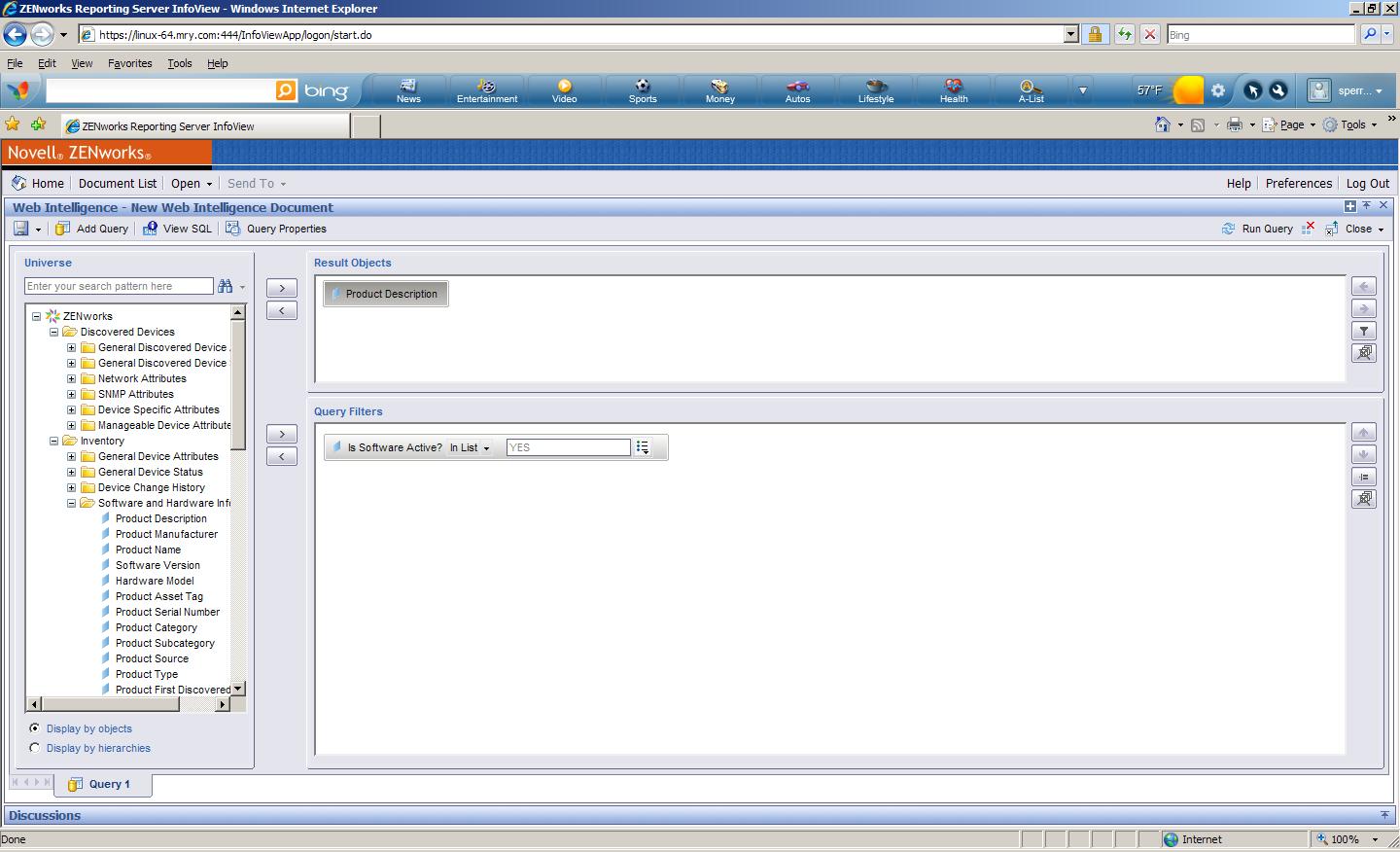 Additional Information
By default Software Product reports show all products that have ever been installed, even if they have since been removed.