Environment
Novell ZENworks 11 Configuration Management

Situation
ZCM 11 requires a code to activate the machine and a separate code to activate the system entitlement updates.
ZCC shows "Warning:
You cannot receive new updates because System Update entitlement has not been configured.
"
Resolution
A. To activate the machine:
1. Go to Novell.com/center, (
http://novell.com/center
), and you will be taken directly to your Novell Customer Center home page (landing page). From this page go to menu left hand side of page click on My Products.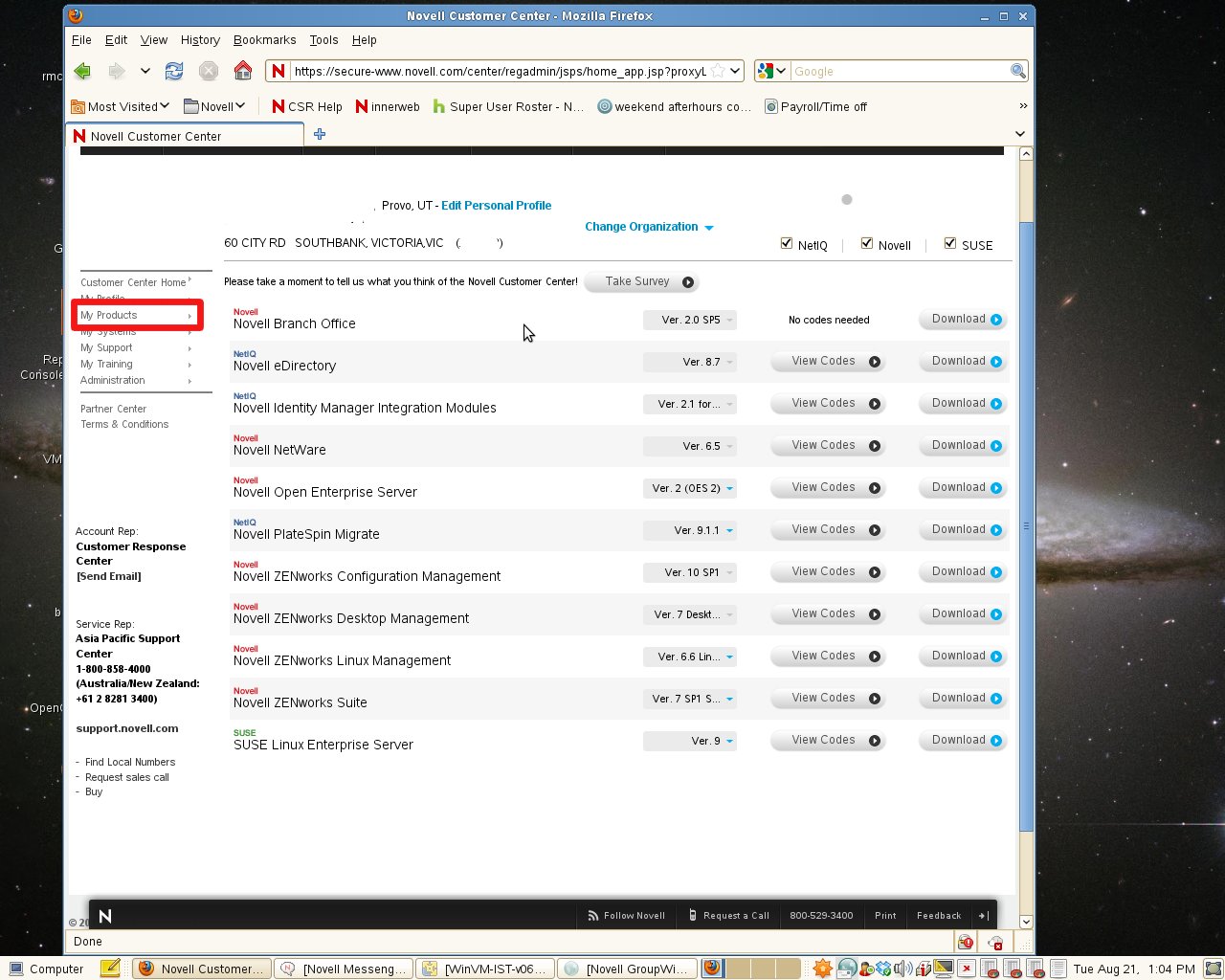 2. My Products > All > Product Family > locate the line that says Novell ZENworks Confirmation Management 11 Code: ZCM_xxxxx.html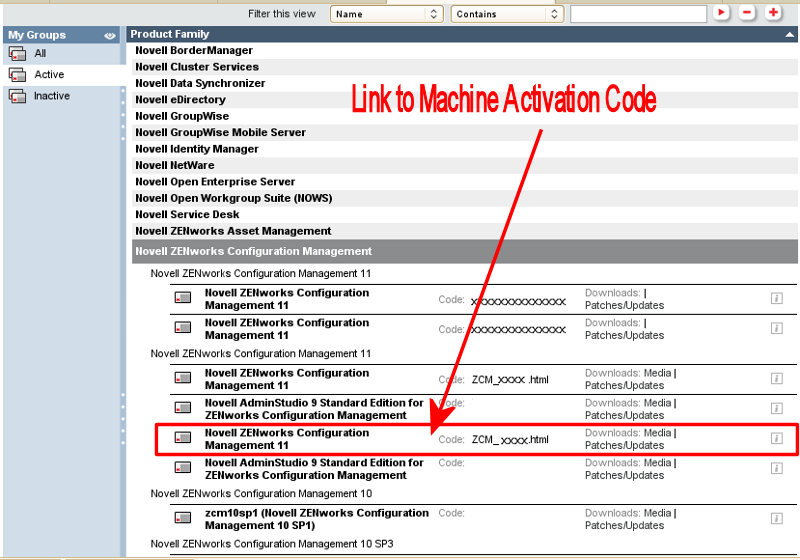 Double click to access the Product Subscription Page. scroll down to Downloads -License.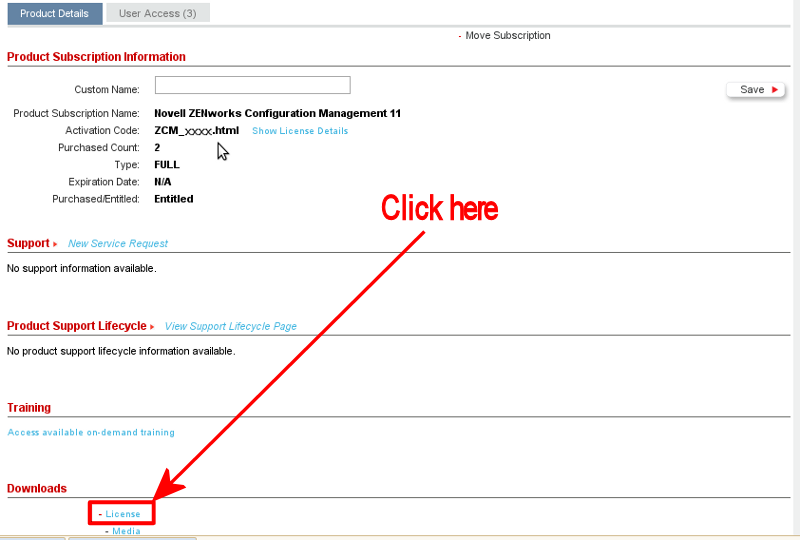 2. Click on License to download.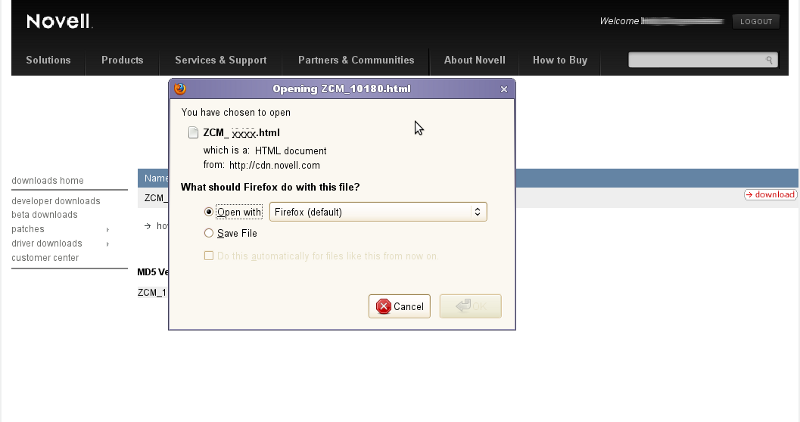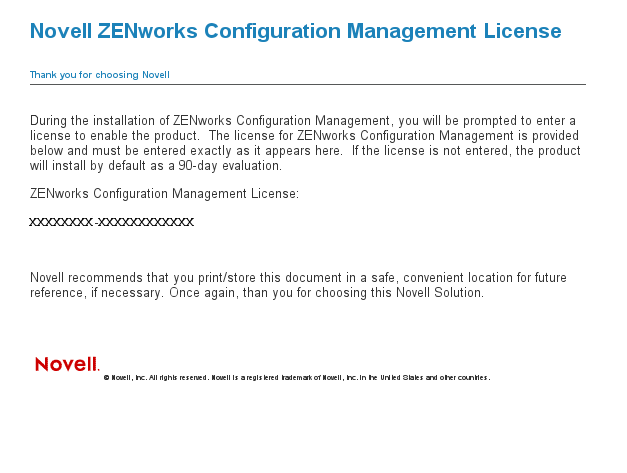 B. To activate the system updates entitlement.
2. Double click to access the Product Subscription Information page. Copy and Paste the 14 alpha-numeric code (no dashes) Proceed as usual for entering activation code ( ZCC>
Configuration
>Management Zone Settings>
Infrastructure Management
>
System Update Settings
).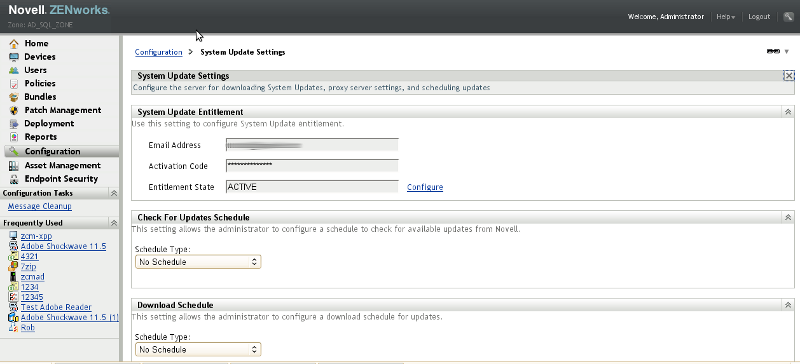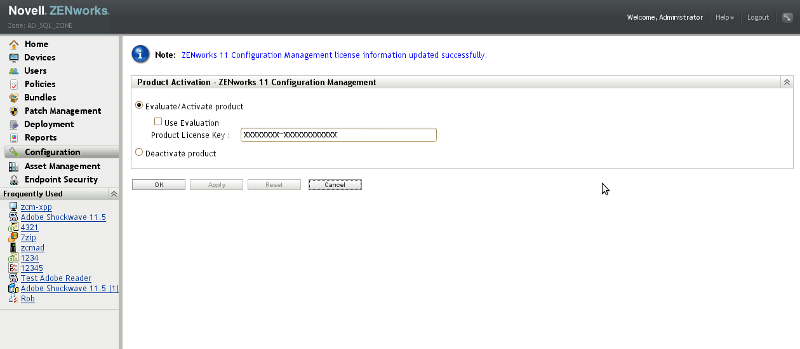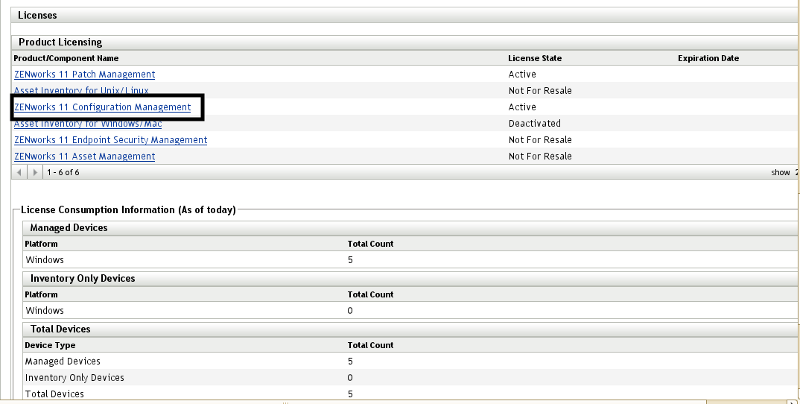 The person activating the System Update entitlement must be authorized on the User Access page, for ZENworks Configuration Management 11 Code line, to allow patches and updates. Click on the User Access Tab located on the Product Subscription Information page for authorized users or to add an authorized user.
Additional Information
Missing system update entitlement codes or missing HTML codes have to be requested through Novell Customer Resolution Team. Send email to
Customer_CenterEMEA@novell.com
or
Customerresolution@novell.com
for missing codes to be supplied to your Novell Customer Center.
Additional activation questions contact the Novell Activation Team at:
email:
activation@novell.com
chat:
https://support.novell.com/chat/activation
phone: 1-800-418-8373 (US & Canada)
1-801-861-8373 (outside of US)
Known Issues:
When Patch Management is activated, it will show the proper expiration date for the ZPM license but it might also show as as "*** 60 day trial activation ***" in the license management screen. This is a cosmetic bug only and it will not affect the expiration date or the receiving of patches. It will self-correct at the end of the evaluation period.