Environment
Novell Identity Manager 4.0
Novell Identity Manager Roles Based Provisioning Module 4.0
User Application 4.0
Microsoft Windows 2008 R2

Situation
The installation fails on Windows 2008 R2.
An empty dialogbox will be presented, which only allows to select [no] or [yes].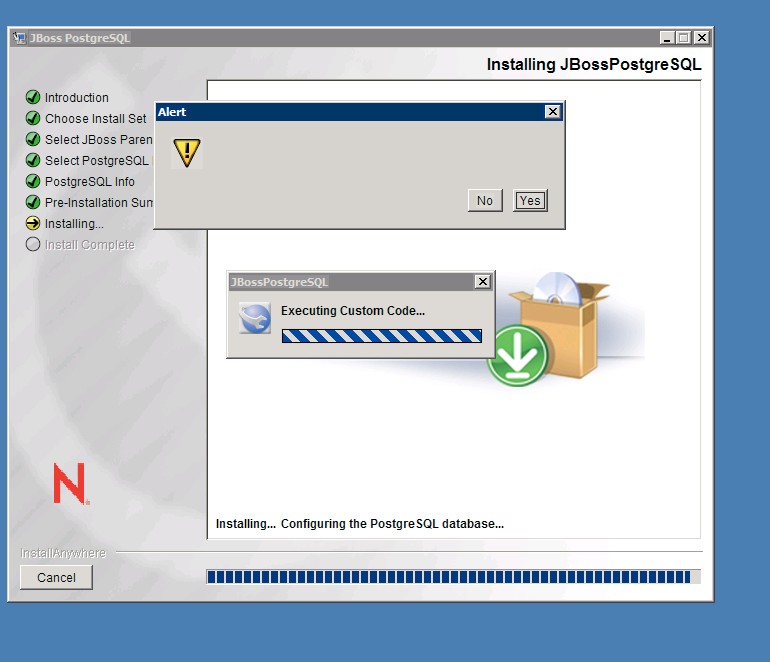 Resolution
This is caused by the default Microsoft Password policy on the system.

The installation of PostgreSql will create a user (postgres), which will be created with the same password as used for the idmadmin user.

Using a valid password for idmadmin, will allow the installation to finish.