Environment
Novell Sentinel Log Manager 1.0.0.5
Novell Sentinel Log Manager 1.0 Search
Novell Sentinel Log Manager 1.0 User Management

Situation
When modifying user account settings, or after clicking the "Show all Events" link under an event's extended information, the yellow pop-up content page may open partially off the right side of the browser window. A horizontal scroll bar will appear at the bottom of the web browser, and clicking the right horizontal scroll button, to view all of the content, will cause the yellow content page to close. See image below.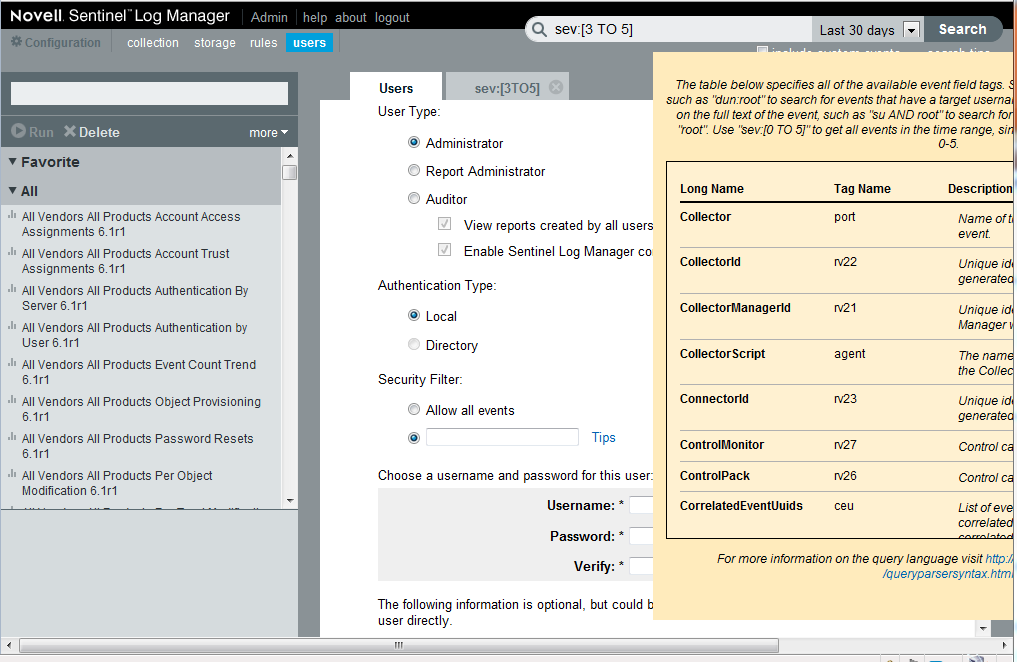 Resolution
Use the right arrow button on the computer keyboard to scroll the entire browser screen to the right. This will bring all of the yellow content page into view.

This issue has been reported to engineering, and will be fixed in a future release of Sentinel Log Manager.