Environment
Novell Sentinel 6.0
Novell Sentinel 6.1
Sentinel Communication Server
SonicMQ
Situation
Logging into Sonic Management Console to view connections
How to view Durable Connections

Resolution
First launch Sonic Management console.
In Windows you will go to start >All Programs >Sentinel >SonicMQ >SonicMQ 7.0 >Management Console
In Linux, you will need to launch a console cd into /opt/novell/sentinel6/3rdparty/SonicMQ/MQ7.0/bin ./startmc.sh
The default parameters on the login screen will need to be changed

*Domain name: field will need to be changed from "Domain" to "esecDomain"
*Connection URL(s):"Your DNS Name or ip"
*Change default port from 2506 to 10012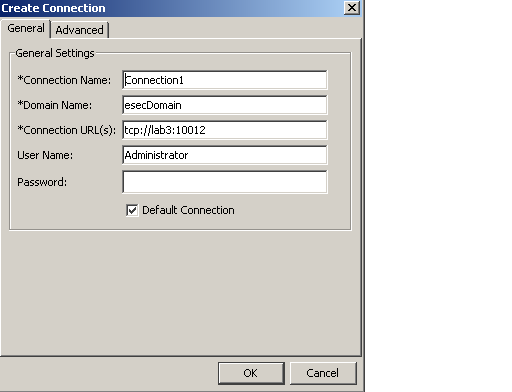 Once logged in you will first need to Click on the Manage tab, to the left of the Configure tab
1: Open the "Containers" folder
2: Click the + sign or expand "esecContainer"
3: Click the + sign or expand "esecBroker"
4: Click on "Durable Subscriptions"
To see the Durable Subscription's you must click in the top most field in the Users & Groups screen (highlighted in the screen shot below)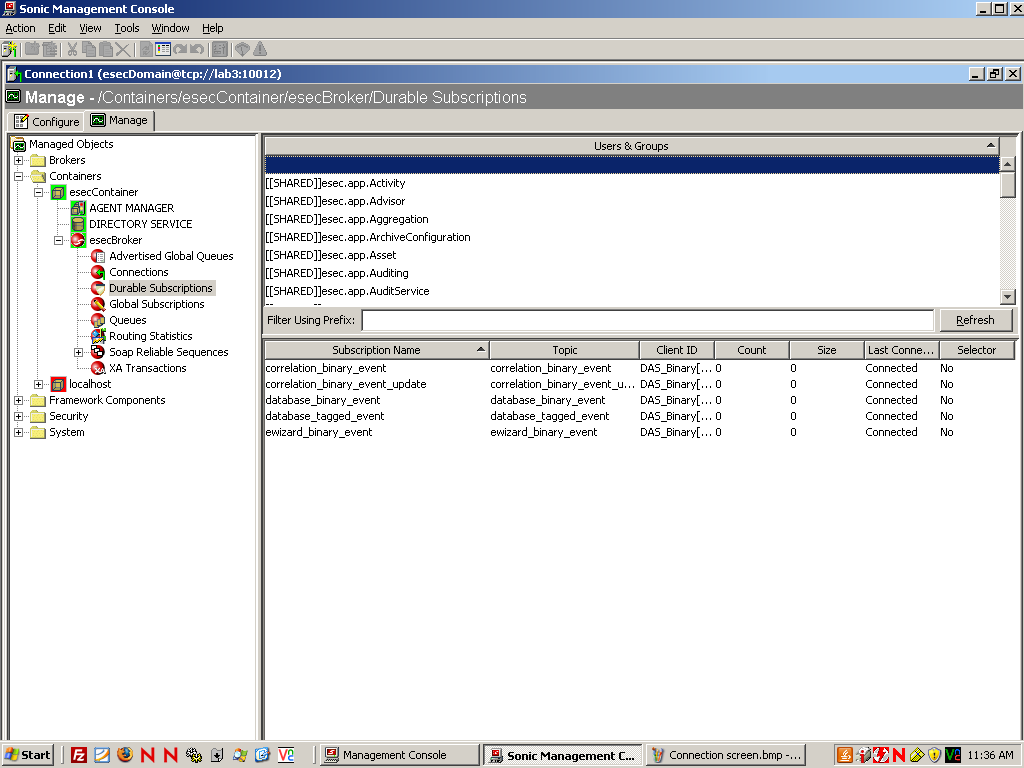 Once you are logged into the Sonic Management console you can use this tool to look at connections. This too is useful in troubleshooting connection issues.