Environment
Novell ZENworks 10 Configuration Management ZENworks Control Center - ZCC
Situation
When creating a Remote Management Policy with the Japanese version of ZCM, the text makes little sense.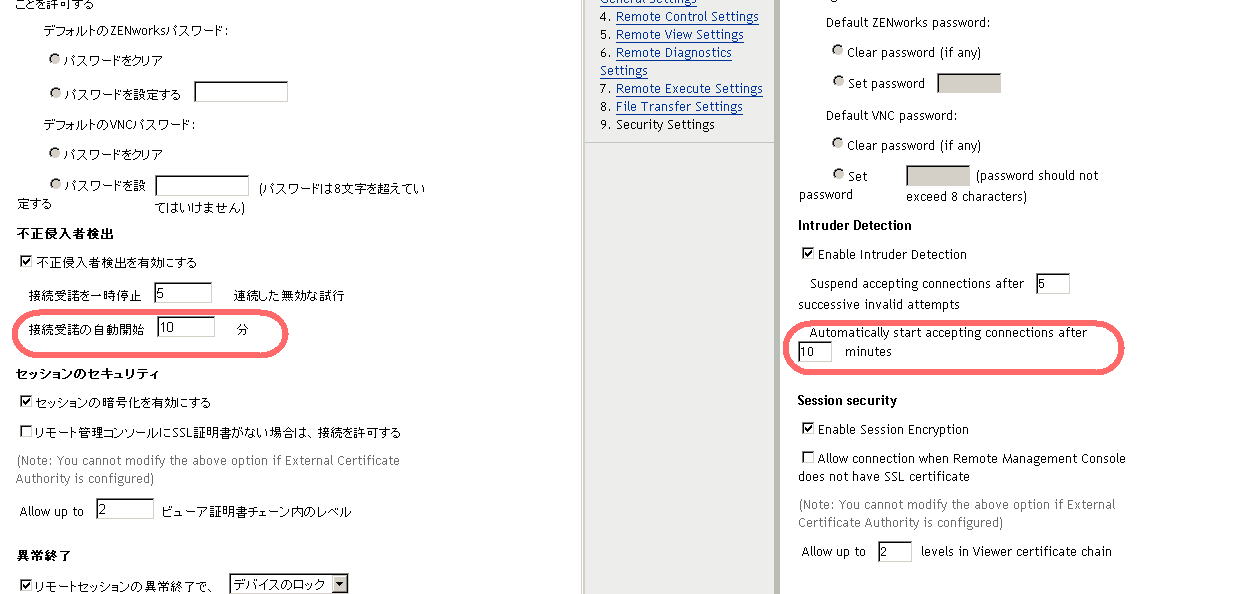 Resolution
Additional Information
Steps to Duplicate:
1. Login to the ZENworksControlCenter Portal.
2. Once logged in, click on the Policies link in the left pane.
3. Click on the "New Policy" link to open the New Policy Wizard.
4. Once in the Create a New Policy page, select Remote Management Policy from the Policy type list.
5. Click Next.
6. Enter a Policy name.
7. Click Next.
8. Add a remote listener.
9. Click Next.