Environment
Novell Open Enterprise Server (Linux based)
Novell GroupWise 7
Situation
Admin changes made to users are not updating other domains and post offices. New users can't login. Admin messages are getting backed up in the wpcsin/2 directory of the primary domain. In that directory there are files that have boxes in them instead of periods that look like this: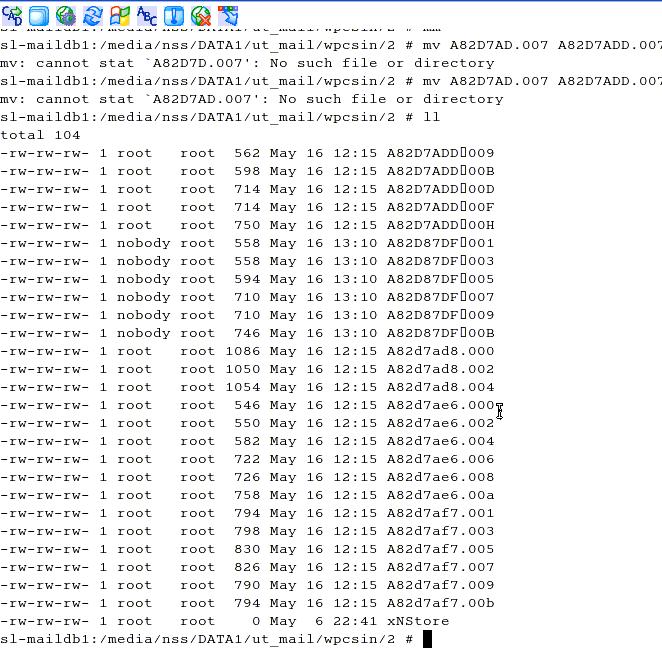 The GroupWise MTA is unable to process these admin message in their current invalid format. Since admin messages are order dependant, all other admin messages in this queue can not be processed until these are removed.
Resolution
The bad files were created by the GroupWise IDM driver. Temporarily disabling this driver allowes the GroupWise administrator to make make changes successfully until the problem with IDM could be identified.