Environment
Novell ZENworks 10 Configuration Management
Situation
Bundle status shows as not effective and failed for bundles associated to device group.
ZCC/bundles/testbundle/Bundle status shows Not Effective 1 for device: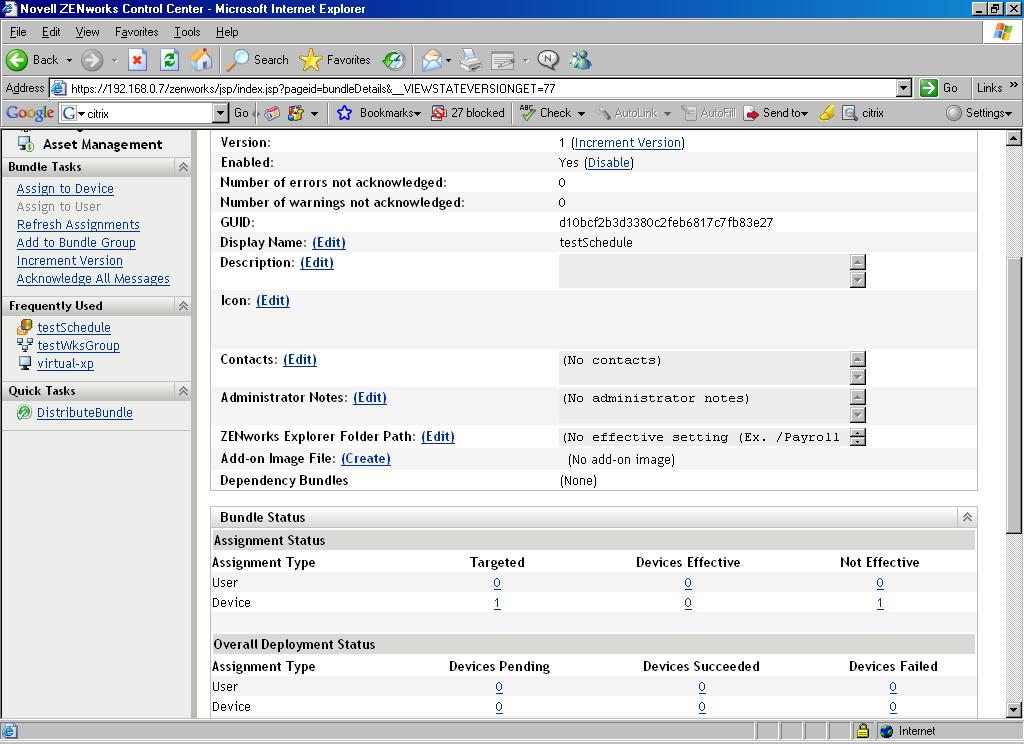 After clicking on the "Not Effective" Device (Mousing over the SystemRequirement icon shows "

Failed

":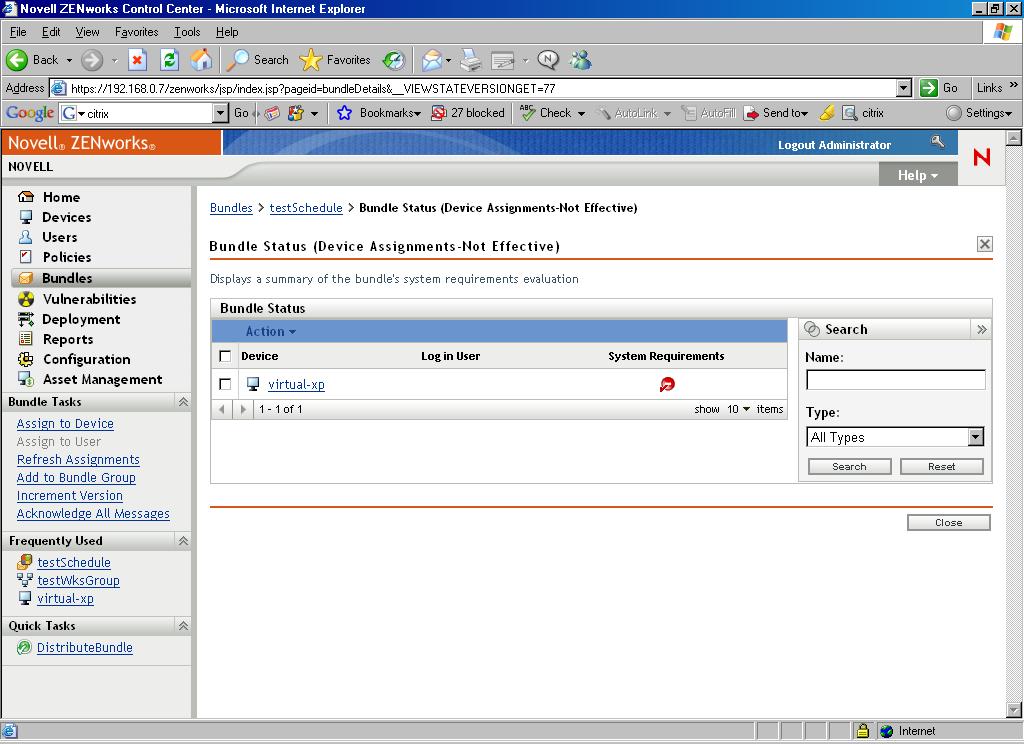 The client zicon on the client shows the correct status: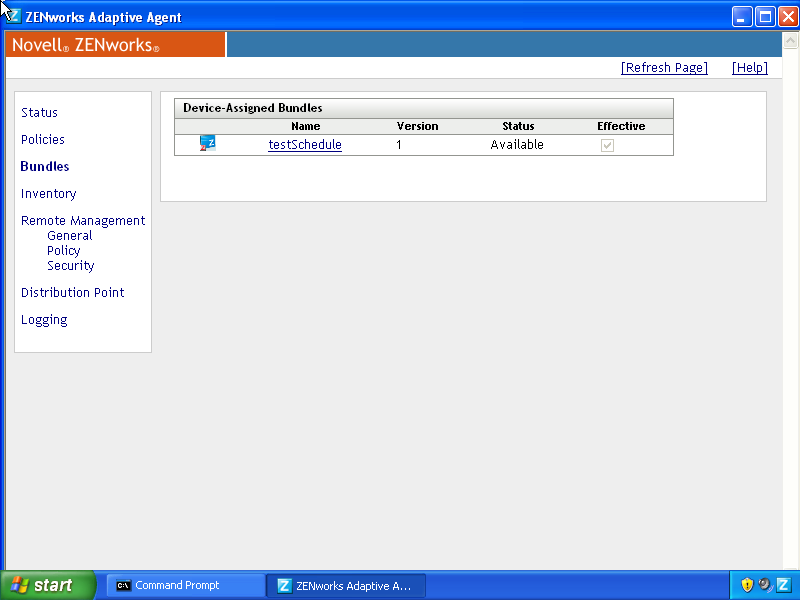 Status
Reported to Engineering

Additional Information
The bundle status is actually good, and bundles can be distributed and launched. Device assigned bundles do not have this issue.