Archived Content: This information is no longer maintained and is provided 'as is' for your convenience.
Environment
SUSE Linux Enterprise Server 10
SUSE Linux Enterprise Server 11
Subscription Management Tool 11
Novell ZENworks 7.2 Linux Management - ZLM7.2


Situation
In the past it has been really hard to get a good set of credentials for mirroring patches for YUP and ZLM. Normally you would have to use the /etc/zmd/deviceid and /etc/zmd/secret files for your credentials, but there is one downside to this and that is you have to register that server with an activation code on the architecture you want to mirror with, otherwise you will not be able to mirror other architectures. So the Process below saves a great amount of heart ache and time spent on trying to get a system properly registered. Please use the following process to obtain your Mirroring Credentials for use with YUP and ZLM.
Resolution
Login to the Novell Customer Center at https://www.novell.com/center

Once logged in you can select Products and Subscriptions on the left and then List of Products and Subscriptions and you will see something similar to the below.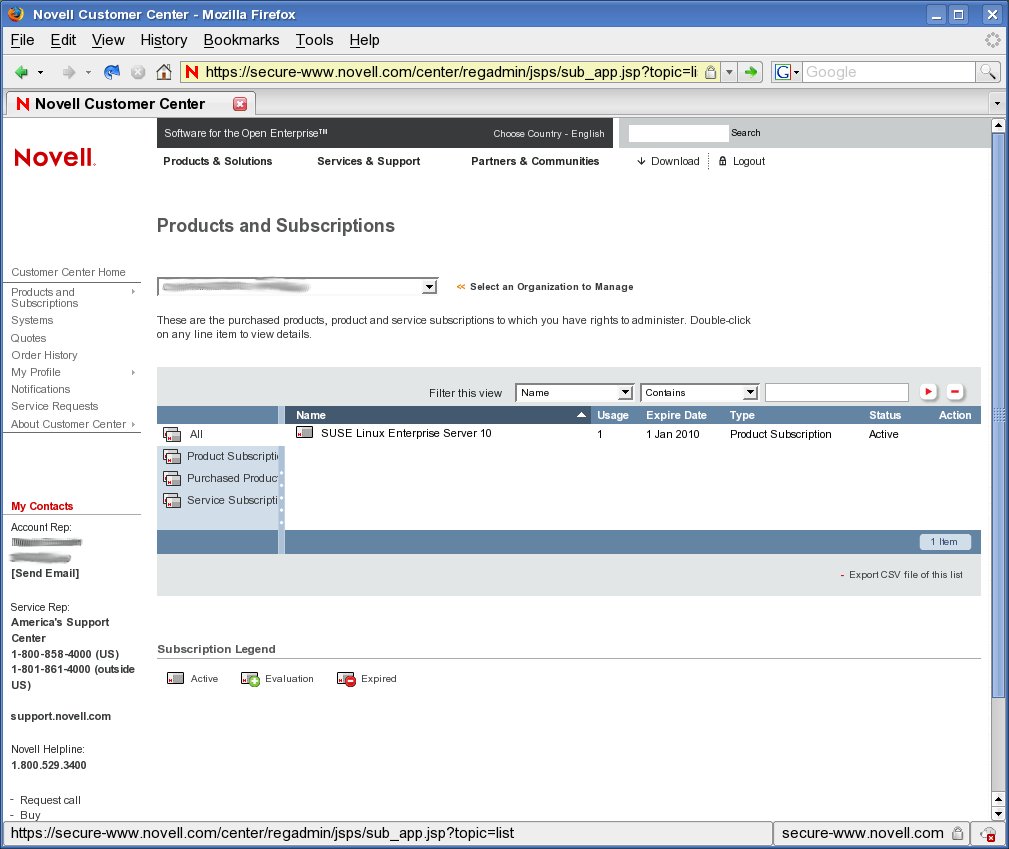 Double click on the Product listed under the Name Field and you will be brought to something similar below.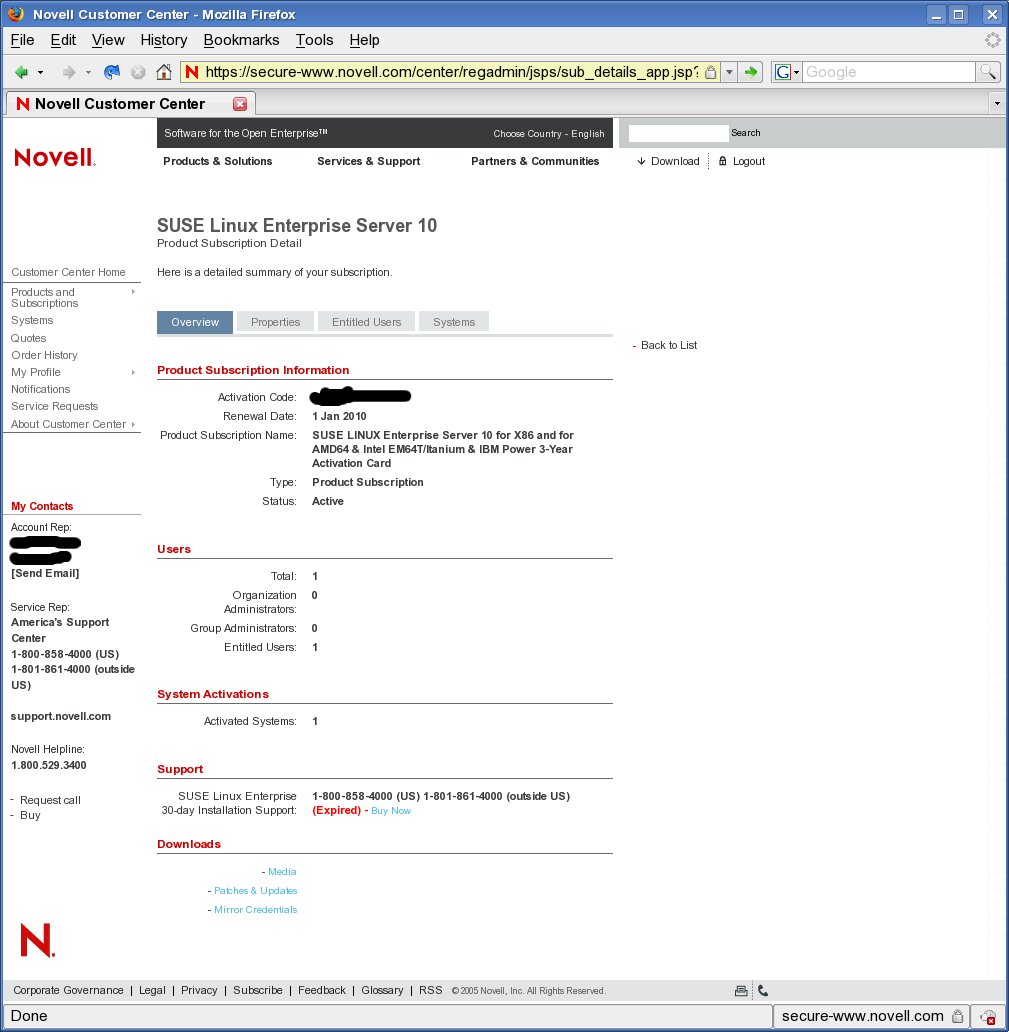 You will notice that there is link at the bottom of the page that says Mirror Credentials. Click on that link and you will see a page that looks like below with a Generate Button on it.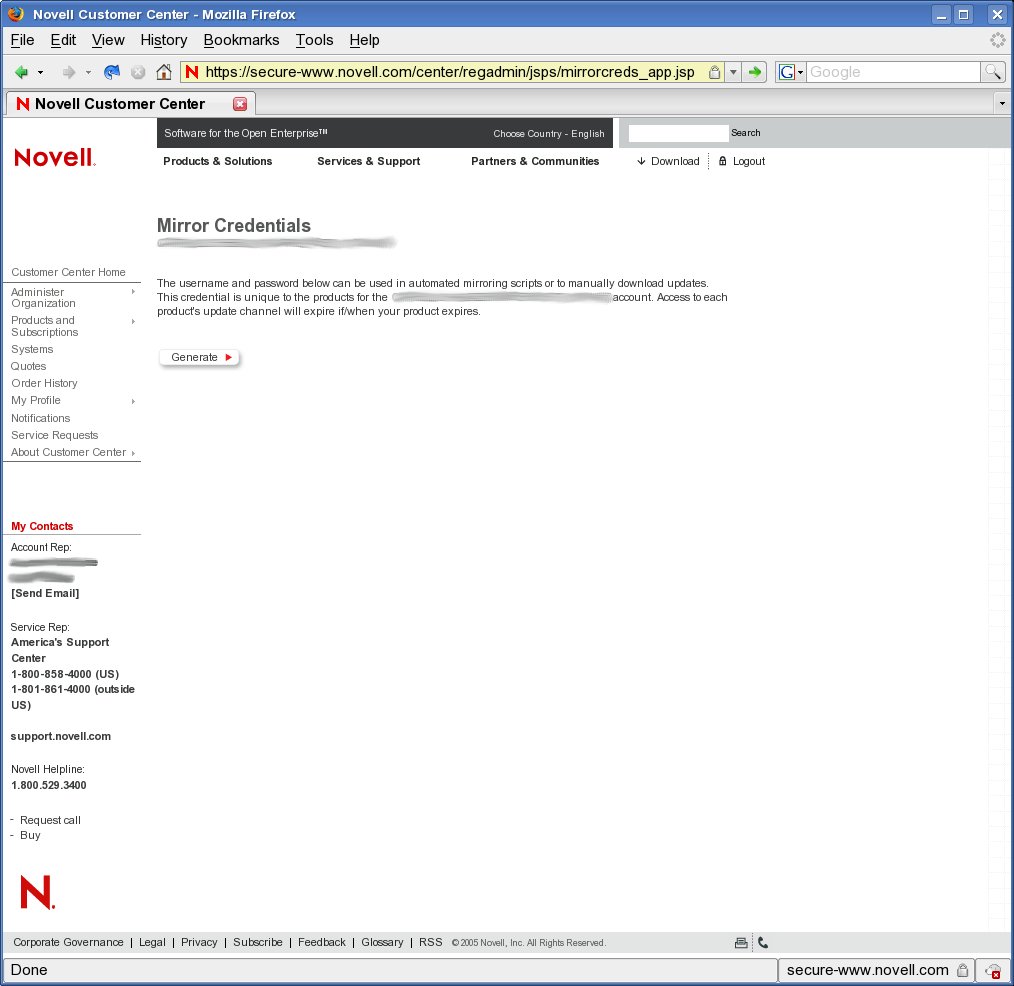 Click the Generate Button, and and a new Page will load with your Mirroring Credentials like the screen shot below.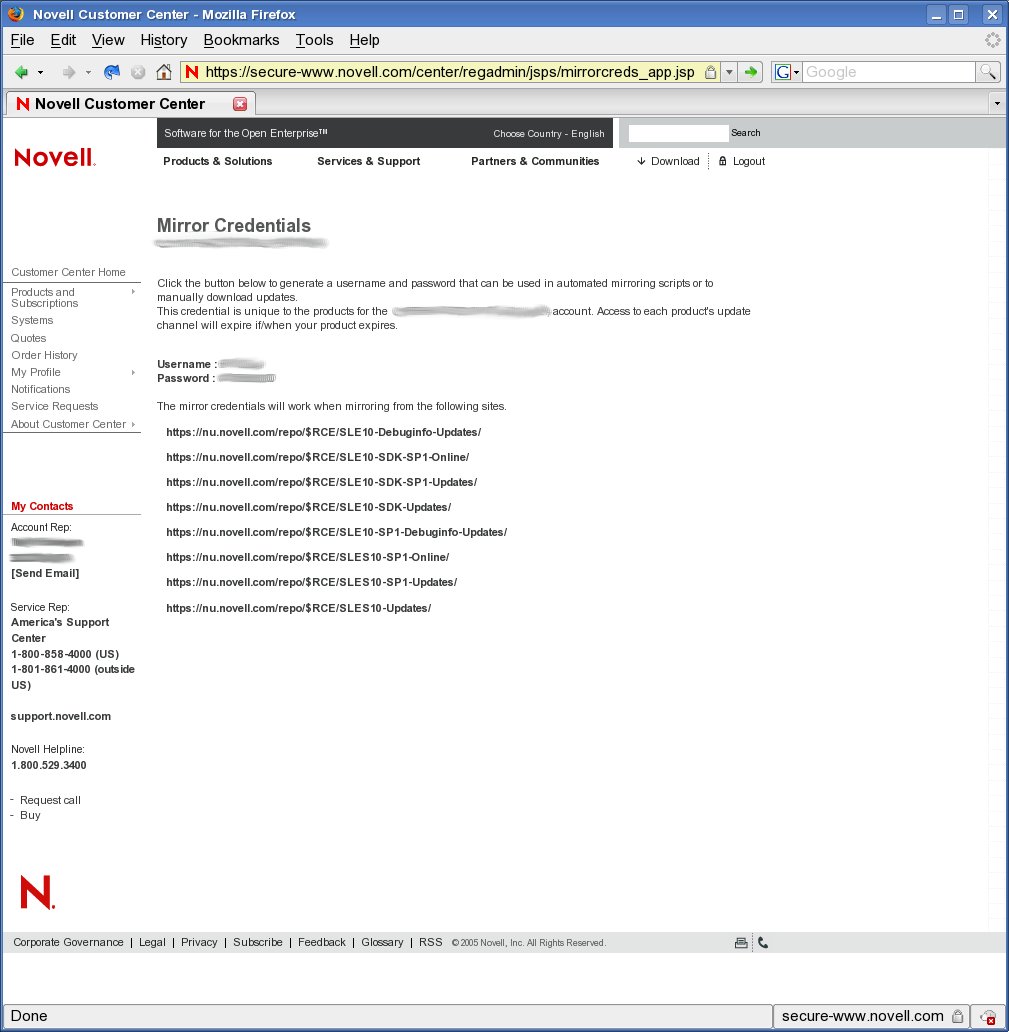 Now that you have your Mirroring Credentials you can use these with either ZLM or YUP for mirroring.
Enjoy!
Additional Information
This only works against the new mirror servers at https://nu.novell.com/repo

Change Log
2014-Aug-14th - Sascha Wehnert - Removed SLE10 from title, adjusted environment section
2019-Jul-22nd - Tyler Harris - Based on customer feedback, this document is very outdated, adding Archived state flag.