Environment
Novell ZENworks 10 Configuration Management
Situation
After setting up a user source for AD, run ZCC -

Deployment/Deployment Tasks/New/create/next

to invoke deploy device wizard. Select Add

and select the source domain. D

rill down into computers folder containing more than 5 computers. Click right arrow for display next set.
The device list
shows 6-9 but the devices listed are the same as 1-5.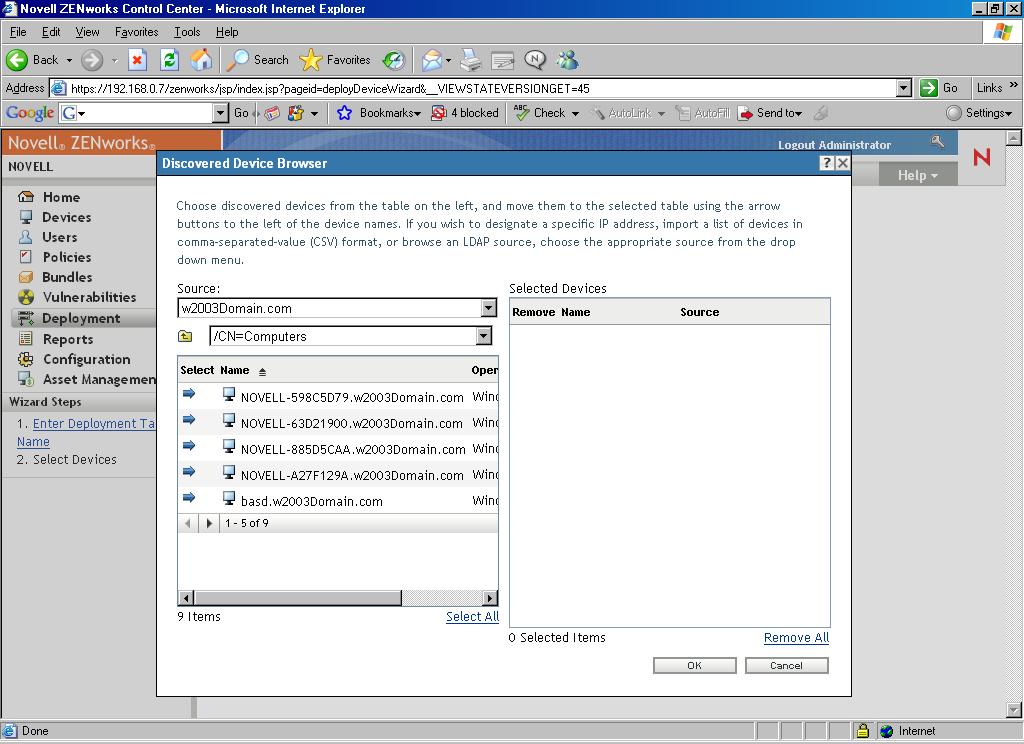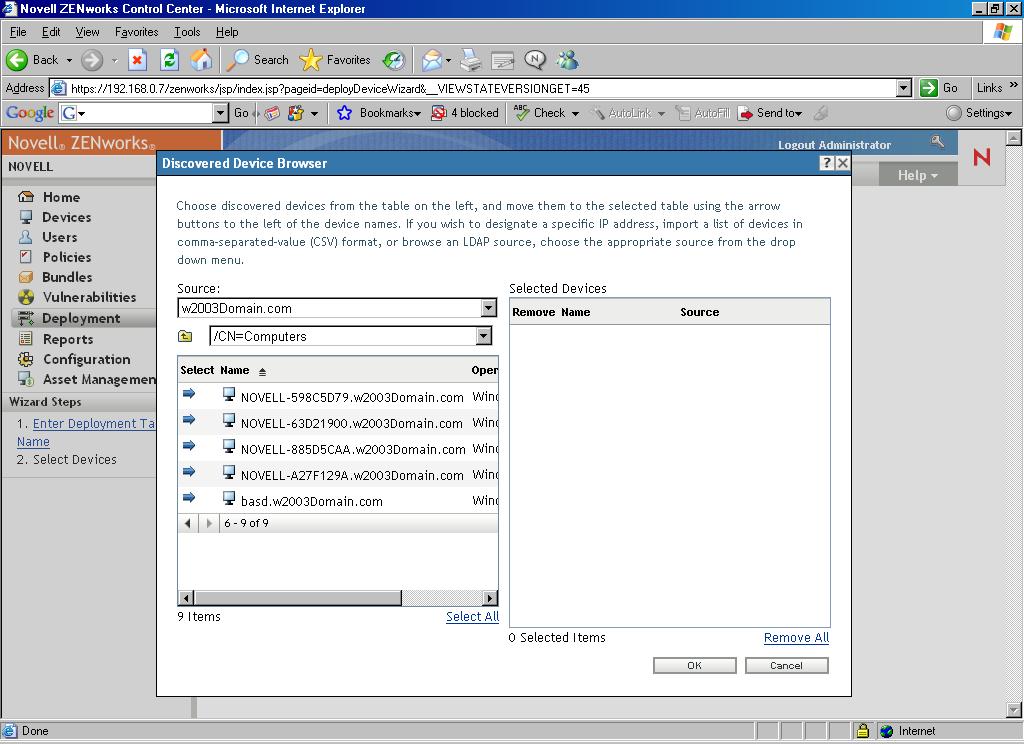 Resolution
Workaround, set display to show the maximum number of devices available in the list.