Environment
Novell ZENworks 7 Server Management - ZSM7 Tiered Electronic Distribution (TED)
Situation
App Distributions are not working on certain subscribers. Logs show the subscriber is locked out due to intruder detection.
TED log shows: Stopped with error: (Error -197) An attempt was made to log in after the system had locked the account because of intruder detection.
Resolution
In order to clear the intruder lockout from the subscriber object, delete the four intruder lockout objects under the "other" tab. See example below: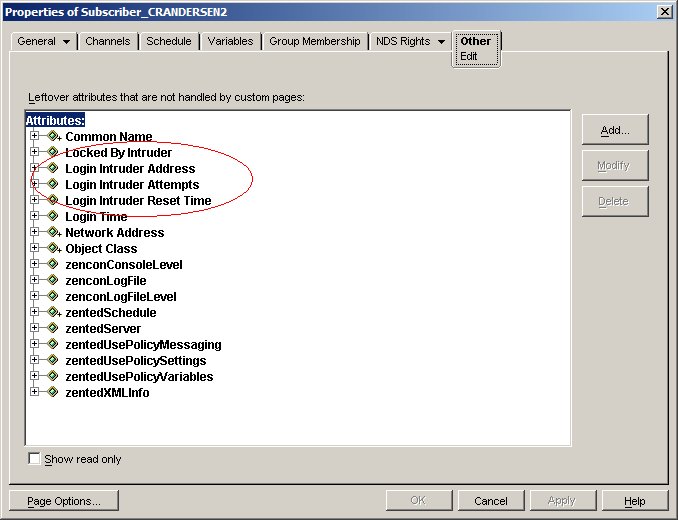 You will then need to reset the subscriber password. See KB 10098994 for this procedure.