Environment
Novell ZENworks Patch Management 6.2 Server (ZPM)
Situation
Replication not downloading packages.
Resolution
To change your Subscription Host follow these steps:
Important!  Please note that your subscription must be current (not expired) before you begin this migration process.

1. On your local ZPM / PLUS server desktop run the "Novell Diagnostic Tool"
2. Select the "Tools" tab
3. Place a check in the "Change Subscription Host" and add the following:
https:\\novell.patchlink.com\update\ in the designated field and select "Run".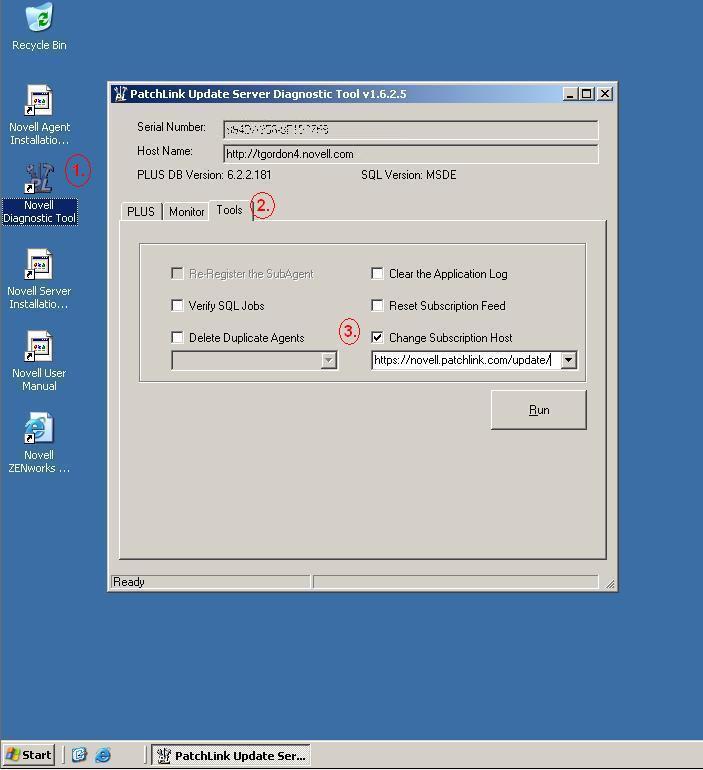 4.  Go to the "Options" page on the ZPM server console and click Update Now" found at the bottom of the "Subscription Service" tab.  This will force an immediate sync with the host.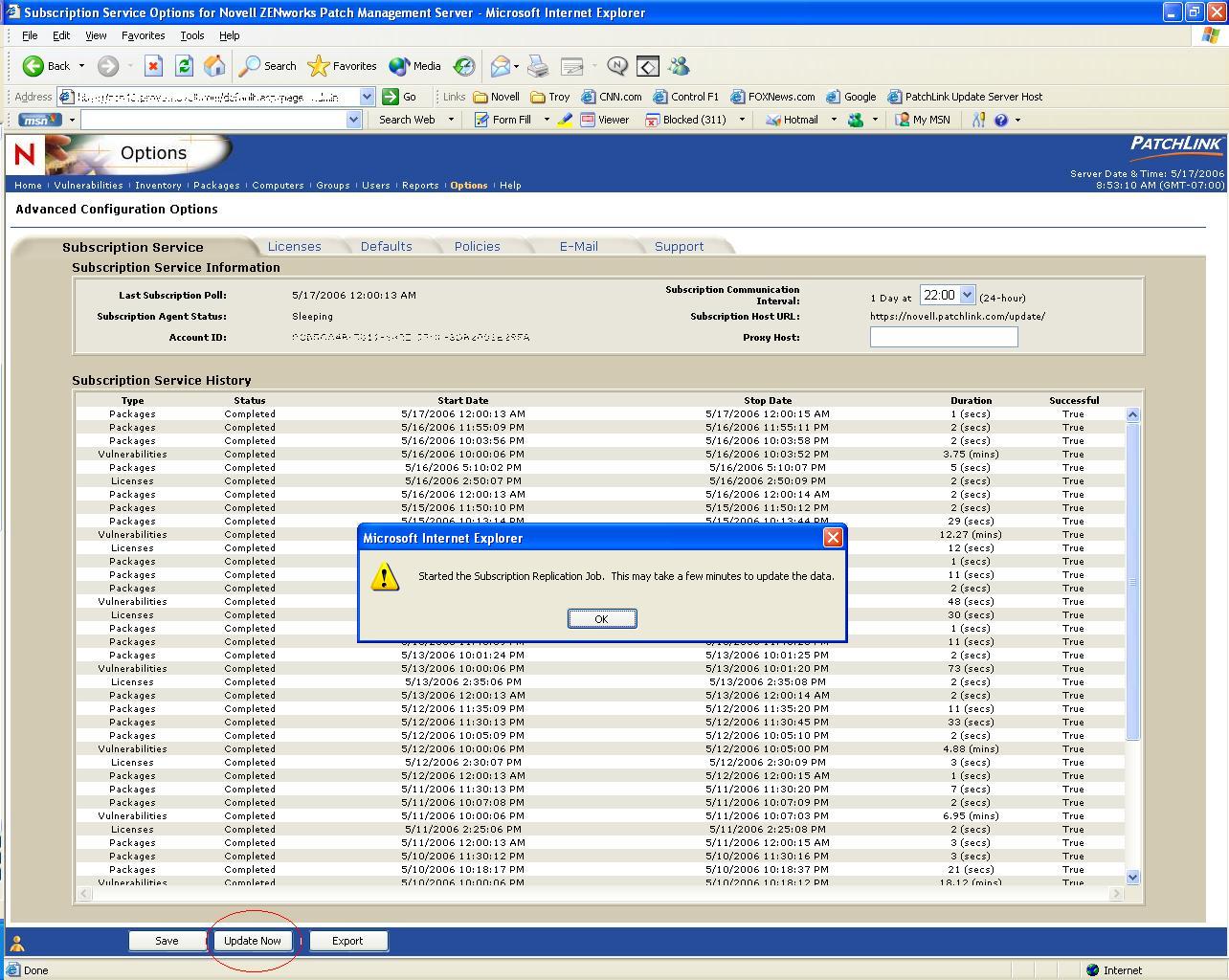 5.  Your subscription host is now updated